"Amazing lawyer"
"He is a very professional and well organized individual that will work with you not against you in any situation, and does his best to defend you and your rights in court. I would highly recommend P. Adam Militello for anyone in need of his services he provides." *****
Your first appearance in court is called an arraignment. At your arraignment, the judge will read the charges against you, and if she has a certified test result of your BAC that shows an alcohol level above .08%, she will suspend your license pending prosecution. It goes something like this:
The judge or clerk will call out your name.
You walk to the front of the courtroom, and stand at the bench with your attorney. You should stand next to your attorney, on the side so that you are not in-between him and the prosecutor. (Two exceptions to this rule are Penfield and Irondequoit Town Courts, where you stand in the middle of the bench, between your attorney and the prosecutor.)
The judge will ask your name, and you respond.
The judge will ask if you are present with your attorney, and you say, "yes."
The judge will begin to read the charges against you. It will go something like this, "Ms. Smith, you are charged with violating NYS VTL 1192(3) Common-Law DWI, VTL 1192(2) DWI per se, and VTL 1180(d) Speeding 75 in a 55."
At that point, your attorney will say, "Your Honor, we enter a plea of not guilty to all the charges and waive a further reading."
The judge will then look through the paperwork that was filed to see if you took a chemical test. If you took this test, and if your BAC was a .08% or higher, the judge will take your license and suspend it pending prosecution. If you provided your attorney with a hardship letter from your employer or a schedule of classes or medical appointments before your court date, we will make what is called a "hardship application." If the judge grants it, the hardship application for a "hardship license" allows you to drive back and forth to work, back and forth to school, and back and forth to medical appointments. It is not good for back and forth to court, so make arrangements for a ride home.
If you did not take a chemical test, the judge will suspend your license and schedule a DMV Refusal Hearing. The DMV Refusal Hearing needs to be scheduled within 15 days of your arraignment, and is an opportunity to argue that you should get your license back. For a number of reasons, our clients often waive the hearing, and we will discuss what is best for you at our first meeting.
The judge may address the issue of bail. Misdemeanor DWI cases where the defendant is a first-time offender, and where there was no accident, almost always result in the defendant being released on their own recognizance (ROR'd). If you are on probation, or if you have a criminal history, or if there was an accident, or if you are being charged with a felony, we will discuss the issue of bail at our first meeting.
The judge will almost certainly order you to get a "substance abuse assessment." Your lawyer will have talked about that before your first court date, but you can also see more information here.
The judge will end your appearance by scheduling a second court date, which often consists of a pre-trial conference between the judge and attorneys.
Many clients ask what they should wear to court. When you go to court, you should pretend you are going to a job interview. A fresh shower, business casual clothes, and a good attitude go a very long way. Can you wear a suit? Yes, but it is not required.
If you are looking for an attorney who will keep you informed about what is happening with your DWI case, call us at (585) 485-0025. We offer upfront pricing estimates on our website, excellent trial results, and outstanding client reviews.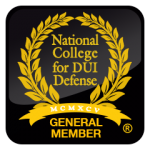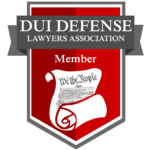 Militello Law Firm, PLLC
2480 Browncroft Blvd.
Rochester, NY 14625
Phone: (585) 485-0025
Fax: (585) 286-3128