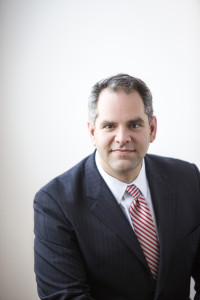 OASAS stands for (NYS) Office of Alcohol and Substance Abuse Services. This government office certifies treatment agencies and individual counselors to perform Drug and Alcohol Evaluations and Assessments.
If you are charged with a DWI in Monroe, Ontario, Livingston, or Wayne County, the court will very likely ask you to get a substance abuse evaluation from an OASAS-certified agency as a condition of your release. In other words, the court might release you on your own recognizance, but if you want to stay out of jail, you need to go get an evaluation. Other counties require evaluations, but not always up front.
So, where do you go to get an evaluation?
Here is the OASAS Provider Directory Search page. You can go to that page, fill in your zip code or other location information, and it will give you a list of agencies that perform drug and alcohol evaluations.
I refer many of my clients to OASAS-certified substance abuse counselor Anita McLeod, LCSW, SAP. ** Her assessments are extremely thorough and include urine screens. She also includes her reasoning for the recommendation she is making; her letters aren't just a two-sentence assertion that you do (or do not) need treatment. More importantly, Ms. McLeod is prompt about returning completed assessments to us in time for court - that is something most of the major agencies have not mastered.
For clients who are applying to (or have been admitted into) Monroe County's Felony DWI Diversion Program, I suggest going straight to Unity Chemical Dependency at Rochester Regional Health. They are partnered with the Diversion Program and will perform both the assessment and treatment. They accept health insurance.
A substance abuse assessment typically consists of four parts:
An initial intake meeting with your counselor. You should bring the police report, including the part of the report that states whether you refused to take a breath test or what your alleged BAC was at the time of your arrest.

A urine screen.

You will need to take a drug test. The toxicology report will test for alcohol and any other drugs in your system. Do not try to drink a cleanse formula to get drugs out of your system, or to drink a lot of water before the screen. The testing will detect these methods of tampering and will return a finding of "diluted sample." Having other drugs in your system will not get you into further legal trouble, but it will increase the likelihood that you are recommended for treatment.

A collateral contact.

Your substance abuse counselor will need to speak with somebody who knows you well, and who spends time with you. The counselor will interview this "collateral contact" to try and confirm the information you gave during the initial interview.

A final meeting.

After the urine screen and collateral contact are completed, your counselor needs to meet with you a second time to collect follow-up information and review their initial findings.
If you have been charged with a DWI or other alcohol/drug-related offense, please contact us for a free consultation. Our phone number is (585) 485-0025; we can help.
** Please note: Judge Ellen Yacknin in Rochester City Court only accepts assessments from agencies, not individual counselors, even if they are OASAS-Certified.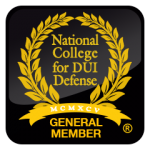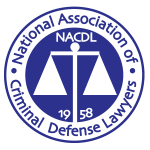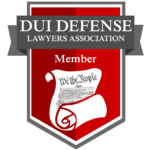 Militello Law Firm, PLLC
2480 Browncroft Blvd.
Rochester, NY 14625
Phone: (585) 485-0025
Fax: (585) 286-3128