"Amazing lawyer"
"Adam and Gabriella are amazing. They handled everything professionally, efficiently and quickly. They both showed a clear understanding of my situation and expertise in their practice. I would highly recommend the Militello Law Firm." *****
"I have your back"
"Hiring Adam was the best decision after I was charged with 4 tickets for a DWI. It took Adam just one court appearance to convert all the tickets into a minor DWAI with minimum charges. He always made sure I was relaxed and he would take care of me like a younger brother. I've no words to thank him for what he has done for me!" *****
"Never been in trouble with the law"
"Adam is an AWESOME attorney! I have never been in trouble with the law and after getting pulled over on the holiday was charged with a DWI. I was scared and terrified. Adam told me, I would be okay and he would fight for me. Which he did. He got my misdemeanor charge down to a traffic infraction of a DWAI. Which is a non-criminal charge. I am very thankful and blessed." *****
BAC refers to blood alcohol content. In New York State, it is a crime to drive a passenger vehicle on a regular license with a BAC of .08% or greater. In other words, if you have a BAC of .08% or greater, you are committing the misdemeanor crime of DWI per se in violation of VTL § 1192(2).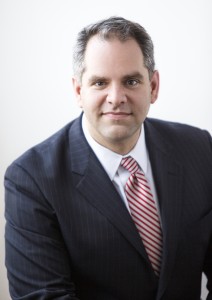 It is also a violation of VTL § 1192(1) (Driving While Ability Impaired or DWAI) to operate a motor vehicle while your ability to do so is impaired by alcohol. When plea deals are being negotiated, impairment is typically measured as either a .06 or .07 BAC. In truth, however, there is no magic number for DWAI. You may arguably be impaired but only blow a .05. With a BAC that low, DWAI charges are typically dismissed, but the case needs to be handled properly and not taken for granted. DWAI is not a crime in NYS – it is a violation similar to other traffic infractions.
The BAC rules above only refer to people who are over 21 driving with a regular driver's license. The BAC levels are lower for people operating commercial motor vehicles, and there is a zero tolerance law for drivers under the age of 21.
BAC is measured in a few different ways; police most typically attempt to measure BAC using a chemical test. In the counties of Genesee, Monroe, Ontario, and Livingston, a chemical test is administered by having the defendant blow into a BAC Datamaster machine, also commonly called a Breathalyzer.
Alco-Sensor machines are small roadside tests use to detect the presence of alcohol on a person's breath. Police ask drivers to blow into it, and if the result is positive, they use the result to justify their request to have a driver blow into a BAC DataMaster.
Very high breath tests can result in added penalties if you are convicted of a DWI. If you blow a .18% or higher, you can be charged with aggravated DWI, which is also a misdemeanor but carries enhanced penalties with regard to the installation of an ignition interlock device or the loss of your license.
As you can see, BAC alone is a fairly complicated topic. It's really important to speak with an attorney who understands the ins and outs of what you can be charged with under the New York State Vehicle and Traffic Law when you're facing any type of a DWI charge.
If you are facing a DWI charge in Rochester or one of the surrounding counties, contact us at The Militello Law Firm for a free telephone consultation and case evaluation. Our phone number is (585) 485-0025.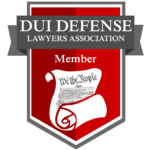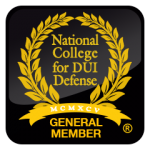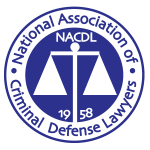 Militello Law Firm, PLLC
2480 Browncroft Blvd.
Rochester, NY 14625
Phone: (585) 485-0025
Fax: (585) 286-3128