"I have your back"
"Hiring Adam was the best decision after I was charged with 4 tickets for a DWI. It took Adam just one court appearance to convert all the tickets into a minor DWAI with minimum charges. He always made sure I was relaxed and he would take care of me like a younger brother. I've no words to thank him for what he has done for me!" *****
"Amazing."
"Adam and Gabriella are amazing. They handled everything professionally, efficiently and quickly. They both showed clear understanding of my situation and expertise in their practice. I would highly recommend the Militello Law Firm." *****
"Never been in trouble"
"I never been in trouble with the law and after getting pulled over on the holiday was charged with a DWI. I was scared and terrified. Adam told me, I would be okay and he would fight for me. Which he did. He got my misdemeanor charge down to a traffic infraction of a DWAI. Which is a non-criminal charge. I am very thankful and blessed." *****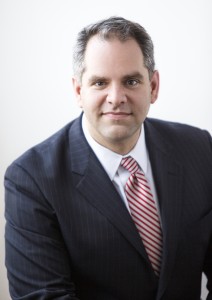 A lawyer unfamiliar with all the sections of the NYS DWI law could practice in the local courts around Rochester for years and not realize that, for a Court to accept a plea to a first-time DWI or DWAI charge, one of four things must happen:
If the charge involves a BAC of less than .15%, the defendant must undergo a  *screening* for alcohol or substance abuse and dependency prior to sentencing (VTL 1198-a(2)(a)); or
If the charge involves a BAC of .15% or greater, the defendant must undergo an *assessment* for alcohol or substance abuse and dependency prior to sentencing (VTL 1198-a(2)(b)); or
As a condition of a plea bargain, a defendant charged with DWI must be ordered at sentencing to attend and complete the Impaired Driver Program (IDP), including any assessment or treatment required as a part of the IDP (VTL 1198-a(4)); or
Good cause must be shown for why these things don't need to happen (VTL 1192 (10)(a)(ii)).
I say that a lawyer might practice for years without knowing this, because it is the practice of the District Attorneys in Monroe, Livingston, Ontario, Wayne, and Genesee Counties to require participation in an IDP course as a condition of the plea. So, with the IDP having been made a requirement of taking the plea by the local District Attorneys, and option 3 being thus fulfilled, why would any of this become an issue?
Because not everybody can take the IDP.
Even if a person is eligible to sign up for the IDP, participation in the NYS Impaired Driver Program is a problem for defendants who live out of state, or outside of the country. The New York State Impaired Driver Program is only available within New York State, it lasts seven weeks, and it can't be taken online. If you live out of state, or outside the country, this is a problem- you won't be able to take the course because you won't be able to get to the course. That means that you need to get a screening or assessment... BEFORE you are sentenced. But wait, VTL 1198-a (1)(a), (b) says that a person or agency performing the screening or assessment must be credentialed by New York State's Office of Alcohol and Substance Abuse, and those persons and agencies are located in New York State as well. So what happens if a person who lives in Delaware or Ohio or Tennesee is charged with DWI in New York?
In my capacity as a DWI lawyer, I've seen this issue pop up more than a few times.
We once had a client who was a college student just a month shy of graduation, and he had a job waiting for him in Boston. He couldn't stick around to take the IDP, and he didn't have time to schedule an assessment and get a report back prior to graduation. In this case, our client agreed to get an assessment in his home state, and he agreed to follow through on any required treatment, so we were able to show good cause for why these requirements should not apply prior to sentencing.


On another occasion, we had a client who was a resident of  Maryland, and he was charged with DWI while on a business trip to Rochester. In his case, we were able to use a relationship we had with a certified alcohol counselor to get a drug and alcohol screening done for him in two days.

A qualified DWI lawyer can help you work around this issue, as well as other quirks in the laws relating to DWI. We anticipate issues before they effect you.
Click on this link to learn how to get a substance abuse assessment.
If you are facing a DWI charge in Rochester or one of the surrounding counties, contact us at The Militello Law Firm for a free telephone consultation and case evaluation. Our phone number is (585) 485-0025.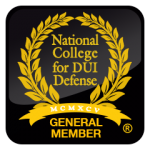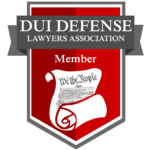 Militello Law Firm, PLLC
2480 Browncroft Blvd.
Rochester, NY 14625
Phone: (585) 485-0025
Fax: (585) 286-3128