"I have your back"
"Hiring Adam was the best decision after I was charged with 4 tickets for a DWI. It took Adam just one court appearance to convert all the tickets into a minor DWAI with minimum charges. He always made sure I was relaxed and he would take care of me like a younger brother. I've no words to thank him for what he has done for me!" *****
"Amazing."
"Adam and Gabriella are amazing. They handled everything professionally, efficiently and quickly. They both showed a clear understanding of my situation and expertise in their practice. I would highly recommend the Militello Law Firm.." *****
"Never in trouble with the law"
"Adam is an AWESOME attorney! I have never been in trouble with the law and after getting pulled over on the holiday was charged with a DWI. I was scared and terrified. Adam told me, I would be okay and he would fight for me. Which he did. He got my misdemeanor charge down to a traffic infraction of a DWAI. Which is a non-criminal charge. I am very thankful and blessed." *****
What are the sanctions for DWI sentence violations in Rochester, NY?
A sentence violation on a DWI charge can take many forms, from a minor violation to something very serious.The more serious a violation is, the more harsh a consequence the sentencing judge will likely impose. Before we can talk about the consequences for a sentencing violation on a DWI case, we need to talk about what constitutes a sentence violation. Assuming that there was no motor vehicle accident, personal injury, or confrontation with a police officer, a first-time offender who is convicted of a misdemeanor DWI charge in Rochester, New York is probably facing a sentence that looks like this: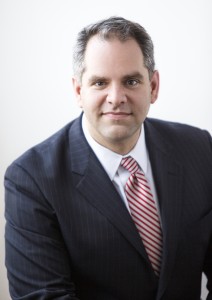 Each of these sentencing terms can be violated, and sometimes in ways that are not entirely obvious. Let's start at the top:
1 year conditional discharge. This means that your charges are being satisfied, conditioned on you staying out of trouble for one year. You cannot be re-arrested during that time, otherwise you will have violated the terms of your conditional discharge. So, let's say you are convicted of DWI after a plea on January 1st, and on December 31st you are arrested once again for DWI. The conduct leading up to your arrest (drinking and then driving) is a violation of your conditional discharge, and the judge can resentence you to up to a year in jail. In fact, an arrest for any criminal offense is a violation of your conditional discharge, so you need to stay out of trouble for at least a year after sentencing.  A conditional discharge period is like a probationary period (but it isn't probation). If you are rearrested for DWI while your conditional discharge is still in effect, you may well find that the judge will want to resentence you to a short period of straight incarceration in the local jail; they take this type of recidivism pretty seriously.
Fine of $500 and Surcharge of $400. If you don't pay your fine and surcharge within the time frame set be the Court, you can be found to have violated your sentence. A failure to pay a fine might result in an increase in the amount of the fine, but it also delays your ability to get your license back. The DMV won't grant you full driving privileges until all your fines and surcharges are paid.
One session of the Victim Impact Panel (VIP). The court schedules your session of the Victim Impact Panel, and if you miss that session, or if you show up with alcohol on your breath and are turned away, or if you fall asleep during the session and are asked to leave, you have violated your sentence. The only way to reschedule attendance at the Victim Impact Panel is to ask the court for a new date, so you should have a very good excuse for missing the VIP. If you find that on of your IDP classes conflicts with the VIP, contact us right away. It is better to let us reschedule the VIP (before you miss the session) so that you don't miss a DDP class.

Participation in the Impaired Driver Program (IDP). You need the IDP, not only to satisfy a condition of your sentence, but also to regain your driving privileges. If you miss one of your classes, the IDP coordinator may allow you to attend the same class during the next cycle of classes; if you miss more than one class, you may be dismissed from the class entirely. Failure to complete the IDP means that you have violated your sentence, and it also means that you can't get your full driving privileges back in advance of your 6 month license revocation.
License Revocation for 6 months. There are ways to continue driving legally during the period of your license revocation. You can, for example, apply for a Post-Conviction Conditional License at the same time you sign up for the IDP. That would allow you some restricted driving privileges, including the ability to drive back and forth to work. However, if you drive outside of the times you are allowed to drive, and if you are caught, you have violated a term of your sentence.

Ignition Interlock Device (IID) for 1 year. The Ignition Interlock Device is the most common source of sentence violations in DWI cases. It is required to be installed on any car you own or drive, and it goes off at random intervals, requiring that you blow into the device, even while traveling at high speeds. If you fail to blow into the device, it can lock down your car. If you blow into the device and it registers your BAC at above a .02%, it can lock down your car. Blowing into the IID with alcohol on your breath can constitute a violation of your sentence, and it can be set off by any kind of alcohol. You can't use mouthwash or cough syrup before blowing into an IID. Sentence violations involving an IID lock-out usually result in an extension of the time you are required to keep the IID installed on your car.
If you are facing a DWI charge in Rochester or one of the surrounding counties, contact The Militello Law Firm for a free telephone consultation and case evaluation. Our phone number is (585) 485-0025.
Militello Law Firm, PLLC
2480 Browncroft Blvd.
Rochester, NY 14625
Phone: (585) 485-0025
Fax: (585) 286-3128