Costs related to New York drunk driving charges
There are costs associated with DWI charges, and here I try to break them down. These are real costs, and unless otherwise noted, they cannot be offset with community service or some other punishment.
You should expect to pay between $3,000 (for the most simple of cases) to $7,500 (for a more complex case) for an attorney. If your case is more than a DWI - for example, if you are also charged with vehicular assault, manslaughter, or homicide, your attorney costs could range into the tens of thousands of dollars.
Health insurance may help defray some of these costs, but you should expect to pay up to about $500.00 for a substance abuse assessment. If you are referred to treatment the cost of individual sessions versus group sessions can vary, but expect to pay between $50.00 and $150.00 per session.
Third: DMV Refusal Hearings
If you lose your DMV Refusal Hearing, there will be a fine of $500.00, as well as the DMV's "Driver Responsibility Assessment," which is a $750.00 fee split up into three years.
If you don't get a hardship license and later want to get a pre-conviction conditional license from the DMV, it will cost you $75.00.
Fifth: Fines/surcharges if you are convicted
Fines and surcharges vary depending on the conviction. If a judge imposes incarceration, they can (but do not have to) waive the fine.
DWAI (first offense) $560-$760
DWAI (second offense) $760-$1,010
DWI (first offense within ten years) $900-$1,400
DWI (second offense within ten years) $1,520-$5,520
DWI (third offense within ten years) $2,520-$10,000
Aggravated DWI (first offense) $1,400-$2,900
DWAI Drugs (first offense) $900-$1,400
DWAI Drugs and Alcohol Combined (first offense) $900-$1,400
Sixth: The cost of classes if you are convicted
If you are convicted, your hardship license or pre-conviction conditional license become void at sentencing. Getting a post-conviction conditional license can happen when you sign up for the Impaired Driver Program, and the license will cost you $75.00.
Eighth: Ignition Interlock (does not apply to DWAI or DWAI Drugs)
The IID installation fee is approximately $250.00. The monthly fee to the installation company is about $100.00. Lockouts, calibrations, and every time you walk into the shop will cost you additional fees. All the service providers are about the same.
If you are sentenced to probation, it will cost you approximately $30.00 per month. All first-time DWI offenders are sentenced to probation before Judge Teresa Johnson in Rochester City Court. RCC Judge LaToya Lee also sentences some first-time DWI offenders to a term of probation. If you do not have Judge Johnson or Judge Lee as a judge, it is unlikely that you will be sentenced to probation on a first offense.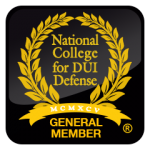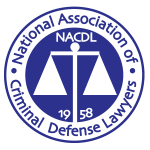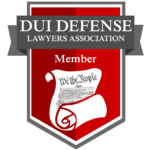 Militello Law Firm, PLLC
2480 Browncroft Blvd.
Rochester, NY 14625
Phone: (585) 485-0025
Fax: (585) 286-3128