TO SIGN UP FOR DRC WEEKENDS, PLEASE CALL MONROE COUNTY PRE-TRIAL SERVICES AT (585) 454-735
The DWI weekend program, also known as "Day Reporting Center" or "DRC Weekends" is a Monroe County program designed to serve as an educational opportunity within a sanction for DWI offenders. The program is not free. As of this post date, the cost is $80.00 per weekend, payable at the start of each weekend. It is only available to defendants in Monroe County.
You must register in advance by calling (585) 454-7350 or 454-4411 x 3003.
The program description of your responsibilities is as follows:
Attendance is required Friday night from 6:00 p.m. until 8:00 p.m., Saturday and Sunday from 9:00 a.m. until 4:00 p.m.
The client will be required to follow all court-imposed driving restrictions.
Each day the client will be screened for alcohol on arrival. At least one time per weekend, the client will be urine screened for amphetamines, cannabis, cocaine, and morphine.
The client will undergo an individual evaluation to determine current treatment status or treatment needs.
During his or her time in the program, the client will attend, and be expected to actively participate in, a variety of educational and treatment support programs designed to enhance any current treatment and to encourage personal responsibility for his or her actions.
DWI Weekend Sentence Program staff will refer clients to a treatment program for an assessment if appropriate. Any client who tests positive for drugs or alcohol will also be given a referral for treatment if not already enrolled in a program.
If a client is on Probation, there will be close coordination and monitoring from the Probation Department while in the program.
There are no acceptable excuses for absence. All absences will be reported to the Court by Tuesday of the following week. Should the client be hospitalized, proper documentation is required. Typically, with the Court's permission, the time missed will be added to the original sentence.
The defendant must report to The Center For Diversionary Services at 20 N. Plymouth at 6:00 p.m. on the Friday that his or her sentence is scheduled to begin.
The Court will receive a report upon each client's completion of sentence. The report will include:
Attendance
Participation
Alcohol/Drug screen results
If there is a major violation, the Court will be notified by Tuesday following the weekend in which the violation occurred. Major violations include:
Unauthorized absence/tardiness
Driving without a valid driver license
Positive BAC readings
Positive drug screens
Any other violations deemed serious by the DWI Weekend Sentence Program staff
If you don't successfully complete your DRC Weekends, you will be called back to court and resentenced by the judge. For a misdemeanor DWI case, that could mean up to a year in jail, three years of probation, or a combination of both.
If you are facing a sentencing violation, call the Militello Law Firm. We offer upfront pricing estimates on our website, excellent trial results, and outstanding client reviews. We can help.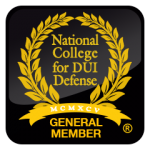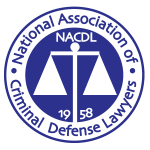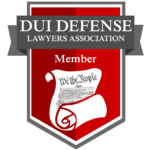 Militello Law Firm, PLLC
2480 Browncroft Blvd.
Rochester, NY 14625
Phone: (585) 485-0025
Fax: (585) 286-3128