"Amazing lawyer"
"He is a very professional and well organized individual that will work with you not against you in any situation, and does his best to defend you and your rights in court. I would highly recommend P. Adam Militello for anyone in need of his services he provides." *****
Mt. Morris DWI and Criminal Defense
DWI Attorney P. Adam Militello, Esq. appears in Mt. Morris and the other Livingston County Justice Courts regularly. There are two justices and the court is quite busy, so don't plan on being in and out quickly. The picture above is the front of the court building, located at 117 Main Street, Mt. Morris, NY 14510, and the entrance is in the back. The screening process is not exactly quick, so don't arrive at 10:00 am thinking you will walk in at 10:05 am; you are better off arriving 20-30 minutes early if you don't want to be stuck in the hall waiting for a spot to clear in the courtroom.
The DA's office in Livingston County is staffed by attorneys who are very good, but also very reasonable. The judges in Mt. Morris also do their best to make sure that people know their rights and are treated fairly. This is a really good combination for defendants, and the combination isn't a forgone conclusion. There are small-town courts in other counties where the judges treat the prosecutors like a court attorney. That can turn into a feedback loop of bad legal decisions with little in the way of accountability for either the court or prosecutor. Not here - you can get a fair shake in Mt. Morris.
I remember some years back when I appeared before a local court judge (now deceased, I believe) in a neighboring county. This judge was bullying unrepresented people in the courtroom. He should have no more been a judge than I should be an astronaut. After I was called to the bench and my client was arraigned, this judge said - right on the record - "Are you going to file a bunch of paperwork, or do you know how we do things around here?" My response? I said, "Yes judge, I know exactly how you do things." When I got back to the office, I made a written request for a recording of the court proceedings that evening. My hope was that I could get him removed from the bench, or at least disciplined. You will not be surprised that the recordings were "lost."
Stories like that one are few and far between in Livingston County, in part because the County Court Judges, District Attorney, and Public Defender set a tone of civility and fairness. Are some of the police departments a bit aggressive? Yes, they are. There are a shocking number of "insufficient plate lamp" tickets written in Avon, and I know the Mt. Morris Village Police made at least one illegal seizure of cannabis only to then ignore a judge's direction to return it. Police misbehavior exists just like everywhere else, but it is not encouraged.
Being arrested for DWI is an anxiety-producing experience, and if you are not familiar with the criminal justice system the process can be outright scary. How long could you be without a license? Will you really go to jail? Lose your job? Having an excellent lawyer can not only minimize the chances of these worst-case-scenario things happening to you, but can also reduce your stress by telling you how things are likely to go based on their experiences working with a particular judge.
If you are facing a DWI or a criminal charge in Mt. Morris Village or Town Court, please contact us. Phone consultations for DWIs and criminal charges are free, and we have an excellent record of winning at trial. Call (585) 485-0025.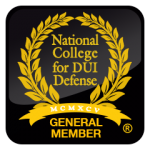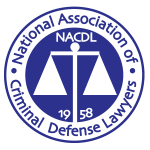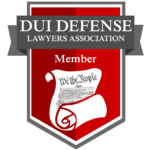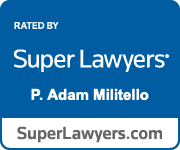 Militello Law Firm
1 University Drive
Geneseo, NY 14454
2480 Browncroft Blvd.
Rochester, NY 14625
Phone: (585) 485-0025
Fax: (585) 286-3128