What is a Pre-Plea Investigation, or PPI?
A Pre-Plea Investigation (also known as a PPI) is almost the exact same thing as a Pre-Sentence Investigation. Sometimes a judge isn't certain about whether he/she is willing to go along with a plea offer made by the prosecution. Or sometimes the prosecutor isn't convinced that you deserve the lenient plea offer being suggested by your lawyer. If you agree to it, the judge can order a Pre-Plea Investigation to find out more about you.
The Pre-Plea Investigation will be performed by the Office of Probation in the county where you live. They will ask you many, many questions pertaining to your family, education, military service, job history, use of drugs and alcohol, past convictions, and the current offense.
There are a few important things to know about Pre-Plea Investigations.
You need to show up on time to the PPI.
If you decide not to take a plea after the PPI, the only way your PPI statements can be used against you is if you take the stand at trial, and then testify under oath in a way that is inconsistent with the statements you made at the PPI. So, tell the truth in the PPI, just like you tell the truth on the stand in a courtroom.
When you are at a PPI for a DWI, the intake officer will ask you what happened that evening. Don't downplay any aspect of it. Don't say you didn't feel drunk, or that you thought you were okay to drive. The probation officer is going to report whether you have any remorse and whether you understand the seriousness of the crime you pled to. If you deny doing anything wrong, or if you downplay your behavior, the judge or prosecutor may not agree to the plea your attorney is trying to get for you. This is not a time to act like what you did was not a big deal.
The intake officer may also ask if you think you have a problem with alcohol or drugs. In case you need to hear this, you are about to be interviewed by a Probation Officer because you were charged with a DWI or DWAI-Drugs. You have a problem. A big problem. If you have prior convictions for charges like this, you have a really big problem. If you tell the intake officer that you don't think you have a problem, the judge is going to read the report and think you are completely out of touch. Make sure you get a substance abuse assessment (if you haven't already done so) and get to work on this problem before it lands you in jail.
Here is contact information for a few nearby Probation Offices:
Monroe County Office of Probation, 33 Fitzhugh St. N., Rochester, NY 14614 (585) 753-3674
Ontario County Probation Department, 3010 County Complex Dr, Canandaigua, NY 14424 (585) 396-4222
Livingston County Probation Department, Livingston County Government Center, 6 Court Street, Room 101, Geneseo, New York 14454  (585) 243-7190, (585) 335-1737
Wayne County Probation Department, 7376 NY-31 Suite 1100, Lyons, NY 14489  (315) 946-7448
Genesee County Probation Department, County Building I, 15 Main Street, Batavia, NY 14020  (585) 815-7807
Orleans County Probation Department, 13925 Route 31 West, Albion, New York 14411   (585) 590-4100
If you have been ordered to undergo a pre-plea investigation and the probation department in your county hasn't contacted you within two weeks of you taking the plea deal, call them to make sure they have your correct contact information.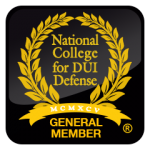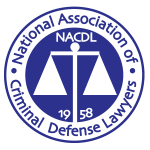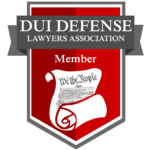 Militello Law Firm, PLLC
2480 Browncroft Blvd.
Rochester, NY 14625
Phone: (585) 485-0025
Fax: (585) 286-3128