"I have your back"
"Hiring Adam was the best decision after I was charged with 4 tickets for a DWI. It took Adam just one court appearance to convert all the tickets into a minor DWAI with minimum charges. He always made sure I was relaxed and he would take care of me like a younger brother. I've no words to thank him for what he has done for me!" *****
Attorney P. Adam Militello regularly appears in Gates Town Court to represent clients on DWI and other criminal charges. Our clients are not always residents of Gates; more often they are people passing through as they make their way across town. It may be because the Town of Gates has its own police department, or because it is located in the middle of Monroe County, or perhaps because it sits at the 390/490 interchange where State Troopers often sit, but the high level of traffic enforcement means a large caseload for the court.
Take a look at our upfront, flat-rate pricing for DWI charges; read our trial results and client testimonials. Then call us for a free phone consultation.
Gates is town of about 28,000 people.  It has an economic base consisting primarily of industrial, retail, and service sector companies. Prominent businesses include Wegmans, which is headquartered on Brooks Avenue near the Greater Rochester International Airport, and the Italian American Community Center, which has a 27,000 square foot facility that was completed in 1997. Gates truly is centrally located in Monroe County, just west of the City of Rochester and south of the Town of Greece. It takes less than 20 minutes to get from our office in Rochester to the Gates Town Court.
Gates Town Court has two permanent justices and five clerks who process the thousands of cases that pass through the courthouse every year. Gates also has a full-time police department that participates in Monroe County's STOP DWI program as well as coordinated local narcotics task force operations. Criminal matters are taken very seriously in this community, and we are ready to stand by you if you are facing a charge in Gates Town Court.
Since the majority of cases that come through our doors from Gates are the result of traffic stops, we ask our clients to remember that they have the right to remain silent, and that right begins as soon as a police cruiser pulls you over. If you are stopped by a police officer in Gates or any other town, you can ask to speak with your lawyer and dial (585) 485-0025 – BEFORE – you do anything other than hand the police officer your license and registration. You do not need to tell a police officer whether you have been drinking, or whether you have any illegal drugs or weapons in the car. If you volunteer any information to police at all, whether it is that you have just "had a couple drinks" at a friends house, or that you are just coming home from a night out with friends, the information you offer can be used against you in a court of law – and it probably will.
If you or somebody you love is facing a criminal charge, a DWI, or any other issue in Gates Town Court, please call us at (585) 485-0025. Consultations for DWIs and criminal matters are free, and we look forward to speaking with you about your case.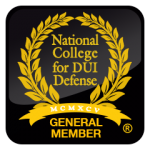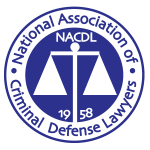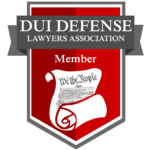 Militello Law Firm, PLLC
2480 Browncroft Blvd.
Rochester, NY 14625
Phone: (585) 485-0025
Fax: (585) 286-3128