"Amazing lawyer"
"He is a very professional and well organized individual that will work with you not against you in any situation, and does his best to defend you and your rights in court. I would highly recommend P. Adam Militello for anyone in need of his services he provides." *****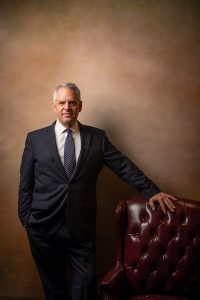 There are many different types of drunk driving charges in New York State.
The charges range from noncriminal offenses for people who are stopped with very low blood alcohol levels, all the way up to felonies for people who are stopped with unlawful alcohol levels in their blood and who have previous DWI convictions or who have children in the car. It's very helpful to have the help of an attorney who knows the differences between these different kinds of charges, and we encourage you to contact us for a free DWI consultation. But here is a brief overview:
DWAI (non-criminal violation):
The least serious type of a drunk driving charge in New York State is a charge of DWAI (Driving While Ability Impaired). It's a violation of Vehicle and Traffic Law 1192(1). If you have a BAC of less than 0.08, you're probably going to be charged with DWAI. DWAI is a non-criminal offense, and it carries no points on your license. It does have consequences, but if you were to be convicted, you wouldn't be required to get an ignition interlock device. (We have lately seen some police officers overcharging people with BACs of under 0.08 with regular DWI, and I'll explain how they can do that below.)
DWI (misdemeanor):
The next kind of drunk driving charge in New York State is a DWI per se (Driving with BAC of .08 or higher) in violation of Vehicle and Traffic Law 1192(2). People who have a blood alcohol content of greater than 0.08 are typically charged with DWI. DWI is a misdemeanor, and a conviction has a consequence of spending up to one year in a local county jail. (Click here for all the potential consequences.) However, for first-time offenders where there are no accidents and where there are no injuries, jail time is very unusual. Even if you aren't actually drunk, you can be convicted of DWI per se if your BAC is .08 or greater. It doesn't matter if you can walk in a straight line or recite the Greek alphabet backwards, whether you are drunk or not is irrelevant – you are charged with having an unlawfully high BAC.
A third section of the law relating to drunk driving charges is VTL 1192(3). This is also referred to as Common Law DWI. It doesn't matter what your BAC is. You can be charged with Common Law DWI as long as the officer arresting you can prove that you were intoxicated and unable to operate your vehicle as a reasonable and prudent driver would as a result of your intoxication. Sometimes, when people have a BAC of 0.07, we've seen police officers charge the person with misdemeanor Common Law DWI because the officer says that the defendant acted drunk, even when the BAC shows that their blood alcohol content is lower than 0.08. So that's how you can end up charged with a misdemeanor DWI even if you have a low blood alcohol content.
DWI (felony):
Finally, there are a number of different ways you can get charged with DWI as a felony. The most common way you can get charged with DWI as a felony is if you are charged with DWI twice within ten years. So if you're convicted of DWI on January 1, 2014, and then you pick up another DWI on January 1, 2023, that second DWI is charged as a felony, and you could be facing state prison time. The second most common way to get charged with DWI as a felony is to violate Leandra's Law; if you drive a vehicle with a passenger age 15 or under when you have a BAC of .08 or higher, you will be charged with a felony.
There are a dozen other versions of DWI, from Boating While Intoxicated to DWI While Driving a Special Vehicle, and the consequences vary depending on your age, how much you have had to drink, the type of vehicle you are driving, and the contents of your vehicle (kids or hazardous materials will get you into a lot of trouble).
The best way to avoid any DWI is to simply not drink before you drive, in any amount. That having been said, if you have been charged with a DWI, contact The Militello Law Firm today. We offer upfront pricing estimates on our website, excellent trial results, and outstanding client reviews. Our phone number is (585) 485-0025. We can help.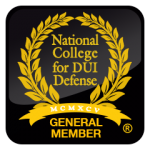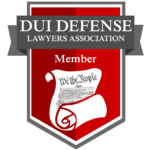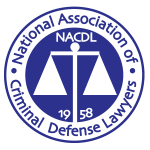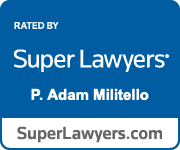 Militello Law Firm
2480 Browncroft Blvd.
Rochester, NY 14625
1 University Drive
Rochester, NY 14454
Phone: (585) 485-0025
Fax: (585) 286-3128