"I have your back"
"Hiring Adam was the best decision after I was charged with 4 tickets for a DWI. It took Adam just one court appearance to convert all the tickets into a minor DWAI with minimum charges. He always made sure I was relaxed and he would take care of me like a younger brother. I've no words to thank him for what he has done for me!" *****
Depending on whether your drivers' license was issued by New York or a different state, you will have varying opportunities to get conditional driving privileges in connection with DWI charges in New York State. This post explores those options. (For information on hardship and conditional licenses for NYS drivers, click here.)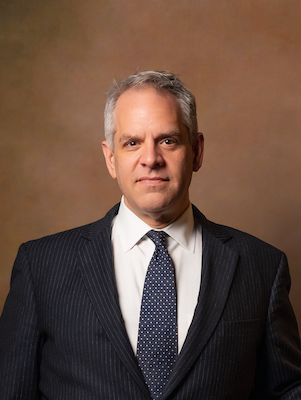 The Prompt Suspension Law
When a person is charged with DWI in New York State, and if law enforcement provides the court with evidence that the defendant had a blood alcohol content (BAC) of .08% or greater, the court is obliged to suspend the defendant's driver's license. VTL § 1193(2)(e)(7). If the defendant holds an out-of-state driver's license (including Canadian licenses), New York courts have no legal authority to seize the license - they lack jurisdiction to do so. The court is still obligated to suspend the defendant's privilege to drive in New York, but this leaves the defendant free to drive in the other 49 states and abroad.
Hardship Licensing under the Prompt Suspension Law
When a person's license is suspended pursuant to the prompt suspension law as described above, the Court may grant a hardship privilege for the person to drive under certain circumstances. VTL § 1193(2)(e)(7)(e). Those circumstances are:
travel to or from the licensee's employment,
to or from necessary medical treatment for the licensee or a member of the licensee's household, or
if the licensee is a matriculating student enrolled in an accredited school, college or university travel to or from such licensee's school, college or university if such travel is necessary for the completion of the educational degree or certificate.
A hardship privilege to drive in New York State may be granted to both New York license holders as well as people who hold out-of-state drivers licenses. People v. Reick, NY Slip Op 21343 ( September 29, 2011, Criminal Court Of The City Of New York). Getting a hardship privilege is not a right. A defendant has the burden or proving an extreme hardship, and may not rely on their own testimony to do so. Hiring a knowledgeable DWI lawyer is the best way to make sure you are prepared for a hardship hearing in one of the courts in our area.
Pre-Conviction Conditional Licenses not available to Out-of-State Drivers
After 30 days of a license suspension under the Prompt Suspension Law, a defendant may become eligible for a pre-conviction conditional license. VTL § 1193(2)(e)(7)(d). The pre-conviction conditional license is available through the NYS DMV, and is only available to NYS license holders. However, the hardship privilege is valid through the entire period that a defendant's case is being heard before the court, so a pre-conviction conditional license is often not necessary, and an out-of-state license holder will still have some ability to drive.
Post-Conviction Driving Privileges
If a person with a New York State drivers license is convicted of DWI or DWAI in New York State, the DMV may issue a post-conviction conditional license when the person registers for the Impaired Driver Program.
If a person with a drivers license from a state other than New York is convicted of DWI or DWAI in New York State, they are also eligible to apply for a Conditional License if they enroll in the Impaired Driver Program pursuant to NYS VTL 1196 (7). Out-of-state license holders may, however,  find that they face a license suspension or revocation in their home state as a result of the Interstate Drivers Compact. This law facilitates the sharing of conviction information between states, and those states, in turn, impose penalties upon drivers who were convicted of crimes (such as DWI) out-of-state. If that happens, they will have to follow whatever procedures their home state imposes before they can get conditional driving privileges in their home state.
New York's laws surrounding conditional driving privileges for defendants charged with or convicted of DWI are somewhat intricate. They are made more intricate by adding in additional factors... the age of the defendant, the type of license they hold (commercial versus non-commercial), and of course, which state issued their driver's license.
We offer upfront pricing estimates on this website, excellent client reviews, and over a decade of experience building relationships with local courts and prosecutors. P. Adam Militello, Esq. gives free phone consultations on DWI matters, so call us at (585) 485-0025. We want to help you.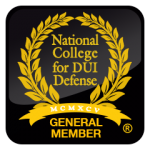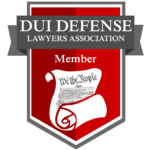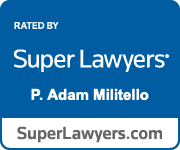 Militello Law Firm
2480 Browncroft Blvd.
Rochester, NY 14625
1 University Drive
Geneseo, NY 14454
Phone: (585) 485-0025
Fax: (585) 286-3128