"Amazing lawyer"
"He is a very professional and well organized individual that will work with you not against you in any situation, and does his best to defend you and your rights in court. I would highly recommend P. Adam Militello for anyone in need of his services he provides." *****
"Mr. Militello is the BEST!"
"Adam is an AWESOME attorney! I never been in trouble with the law and after getting pulled over on the holiday was charged with a DWI. I was scared and terrified. Adam told me, I would be okay and he would fight for me. Which he did. He got my misdemeanor charge down to a traffic infraction of a DWAI. Which is a non criminal charge. I am very thankful and blessed. I'm a healthcare professional and a misdemeanor would have affected my career. He is honest, a good listener, very funny and keeps you updated in regards to your case. He contacts you in reasonable time and works hard on your case. He doesn't mind when you call asking a lot of questions. Also, he is very affordable and will work with. Forget the rest, hire best. Adam is the best." *****
"I have your back"
"Hiring Adam was the best decision after I was charged with 4 tickets for a DWI. It took Adam just one court appearance to convert all the tickets into a minor DWAI with minimum charges. He always made sure I was relaxed and he would take care of me like a younger brother. I've no words to thank him for what he has done for me!" *****
Attorneys from The Militello Law Firm appear in Brighton Town Court regularly; our office is just a few minutes away from the courthouse.
Brighton, NY is a town of just over 36,000 people, located directly south of the city of Rochester. Brighton cradles the city, reaching up around the east side, almost touching Irondequoit Bay, and the west end of town is bordered by the Genesee River.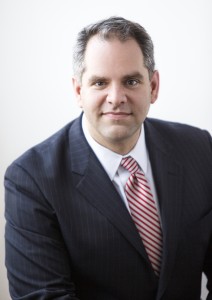 Brighton doesn't have a formal village center, but it does have the Twelve Corners located just a few miles west from our office. The Twelve Corners is a group of three intersections in a business district that also abuts Brighton High School and Twelve Corners Middle School. The stretch of Monroe Avenue that leads to the Twelve Corners is lined with successful family-owned businesses surrounded by residential housing. You can find some of the best steaks in the city on this strip, as well as half a dozen jewelers, realtors, tailor shops, salons and spas.
The Brighton Town Court has two justices as well as a full-time staff of clerks and deputies who handle a docket of approximately five hundred drunk driving cases per year, as well as 9,500 other cases. Our attorneys appear before both judges regularly, and we can say that although the caseload is heavy in Brighton Town Court, both judges move their dockets along relatively quickly. This is not a court where a defendant with a lawyer will still be waiting to be called two hours after court begins.
The reason that Brighton's property values are among the highest in Monroe County is that Brighton High School is regularly ranked as one of the top high schools in the country. In 2017, U.S. News ranked BHS #297 (out of 21,000) in the country and #40 in New York. Brighton High School has extracurricular activities and clubs equal to those of the best schools in the nation.
We represent the residents of Brighton on a variety of matters, most commonly including DWI charges and marijuana charges. We sometimes represent their teenagers when lapses of judgment and behavior collide with the law.
If you are facing a criminal charge, a DWI, or any other charge in Brighton Town Court, please contact us. Consultations for DWIs and criminal charges are free, and we look forward to speaking with you about your case. Our number is (585) 485-0025.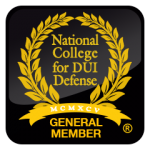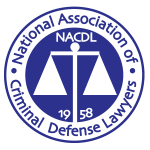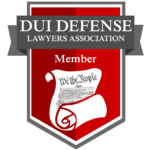 2480 Browncroft Boulevard
Rochester, New York 14625
Phone: (585) 485-0025 Fax: (585) 286-3128