"I have your back"
"Hiring Adam was the best decision after I was charged with 4 tickets for a DWI. It took Adam just one court appearance to convert all the tickets into a minor DWAI with minimum charges. He always made sure I was relaxed and he would take care of me like a younger brother. I've no words to thank him for what he has done for me!" *****
"Mr. Militello is the BEST!"
"Adam is an AWESOME attorney! I never been in trouble with the law and after getting pulled over on the holiday was charged with a DWI. I was scared and terrified. Adam told me, I would be okay and he would fight for me. Which he did. He got my misdemeanor charge down to a traffic infraction of a DWAI. Which is a non criminal charge. I am very thankful and blessed. I'm a healthcare professional and a misdemeanor would have affected my career. He is honest, a good listener, very funny and keeps you updated in regards to your case. He contacts you in reasonable time and works hard on your case. He doesn't mind when you call asking a lot of questions. Also, he is very affordable and will work with. Forget the rest, hire best. Adam is the best." *****
Webster Town Court is located at 1002 Ridge Rd., Webster, NY  14580 and their phone number is (585) 872-7022.  The Town Justices are Hon. David T. Corretore, and Hon. Thomas J. DiSalvo.   P. Adam Militello, Esq. appears in front of these judges in Webster very frequently.
We offer upfront pricing right here on our website, excellent client reviews, and outstanding trial results. We also provide free phone consultations, so call to tell us about your case. We can help, and we want to hear from you.
If you have been arrested for a DWI or other criminal charge in Webster call us today at (585) 485-0025 for a free phone consultation.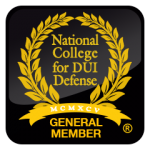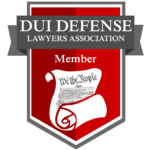 Militello Law Firm, PLLC
2480 Browncroft Blvd.
Rochester, NY 14625
Phone: (585) 485-0025
Fax: (585) 286-3128