"Mr. Militello is the BEST!"
"Adam is an AWESOME attorney! I never been in trouble with the law and after getting pulled over on the holiday was charged with a DWI. I was scared and terrified. Adam told me, I would be okay and he would fight for me. Which he did. He got my misdemeanor charge down to a traffic infraction of a DWAI. Which is a non criminal charge. I am very thankful and blessed. I'm a healthcare professional and a misdemeanor would have affected my career. He is honest, a good listener, very funny and keeps you updated in regards to your case. He contacts you in reasonable time and works hard on your case. He doesn't mind when you call asking a lot of questions. Also, he is very affordable and will work with. Forget the rest, hire best. Adam is the best." *****
"I have your back"
"Hiring Adam was the best decision after I was charged with 4 tickets for a DWI. It took Adam just one court appearance to convert all the tickets into a minor DWAI with minimum charges. He always made sure I was relaxed and he would take care of me like a younger brother. I've no words to thank him for what he has done for me!" *****
More than 3,000 people are arrested for DWI / DUI every year in Monroe County alone. We have helped hundreds of clients fight and beat their charges, and we want to help you as well. More to the point, we can help you. Our first goal is always to seek the dismissal of your charges, and if that cannot be accomplished at the trial court level, our second goal is to minimize the consequences of what has happened. We will be with you at every court appearance, we will explain everything that is happening, and you will understand the choices that you have at every stage of the proceedings. When you are best informed and playing an active role in your defense, you will experience the best possible outcome for your case.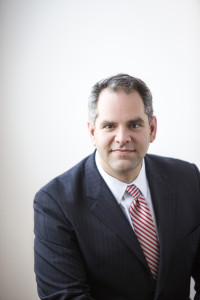 There is no silver bullet for beating a DWI charge, and only an experienced DWI attorney is going to be able to evaluate your case and determine which defense is the strongest defense for you. Of course, there is nothing simple about finding "the best DWI lawyer in Rochester, NY." Look for an attorney with a successful track record,who you are comfortable with, and who practices in the county where you were arrested. Look for an attorney with positive client reviews. Know who you are hiring.
The best DWI lawyer is a local DWI lawyer:
It is vitally important to make sure that the attorney you hire practices regularly in the county where you are charged. An attorney who practices regularly in an area will likely know the prosecutors and will likely have appeared before the judge you are facing. If a defense attorney is well-known, well-respected, and good at their job, that familiarity can be very helpful when making plea negotiations. It can also be very helpful when you go to trial, because the attorney will be familiar with the judge's habits, and he or she may also be familiar with the way in which the prosecutor will bring a DWI case to trial. There is no substitute for this type of experience.
Let us assume you have found a well-respected, local DWI lawyer. That attorney is likely to go through the following steps in an attempt to beat your DWI charges.
Getting your DWI case dismissed before trial:
The first way to beat a DWI charge is through something called "motion practice." We will review all the information provided by the district attorney's office, and then make a motion to the court for an opportunity to be heard on certain issues related to your case. For example, we may make a motion to dismiss the case because of flaws or jurisdictional issues in the appearance tickets you were issued. The court will listen to our arguments, and may then set the case down for a hearing if there are factual issues that need to be investigated prior to trial; for example, the issue of whether police had probable cause to stop your vehicle could be decided at a motion hearing.
When DWI cases are dismissed, it most often happens after a probable cause hearing. During this type of pre-trial hearing, we have a chance to cross-examine the police officer who pulled you over, and if the court determines that there wasn't a legal reason for that stop, the court can suppress all the evidence collected as a result of that stop. If you made an incriminating statement ("I'm on my way home- I just had a few beers with my friend."), the statement would be suppressed. If you smelled of alcohol when the officer approached you, testimony regarding that allegation is suppressed. If you failed field sobriety tests or submitted to a chemical test, all those test results are suppressed. The end result is that the prosecutor has no evidence against you, and your case will be dismissed.
Is trial necessary?
If your case cannot be dismissed through motion practice, the next step is trial. A local attorney will know whether to ask for a jury trial or "go bench." Going bench means that you ask the judge to sit in place of a jury. There are many reasons why you may do that, and we can give you advice on what the best option is.
Contact us at (585) 485-0025 for a free telephone consultation and case evaluation.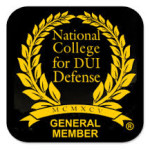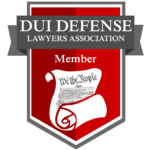 Militello Law Firm, PLLC
2480 Browncroft Blvd.
Rochester, NY 14625
Phone: (585) 485-0025
Fax: (585) 286-3128