"I have your back"
"Hiring Adam was the best decision after I was charged with 4 tickets for a DWI. It took Adam just one court appearance to convert all the tickets into a minor DWAI with minimum charges. He always made sure I was relaxed and he would take care of me like a younger brother. I've no words to thank him for what he has done for me!" *****
Our initial consult will either be at our office in Penfield or in Geneseo.
How to get to us:
Our office is located at 2480 Browncroft Blvd. Rochester, NY 14625, and the office entrance is in the very back of the building. (It is the last door on your left.) Drive past Entrance A. Drive past Entrance B. Look for Entrance C and the door with a "Law Offices" sign on it. We will be waiting downstairs for you.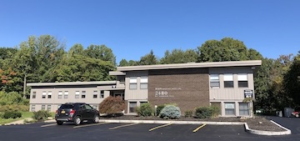 If you are meeting Mr. Militello at the Geneseo office, it is located at 1 University Drive, Geneseo, NY 14454. The entrance is adjacent to the parking lot and the building looks like this: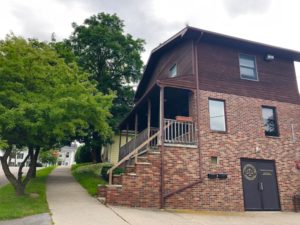 Things to bring with you:
Police paperwork. Please bring us all the paperwork that police gave you. This may include tickets, an appearance notice, and a document labeled "subject test" (not everybody receives this document.) Whatever you received, please bring it.
Court paperwork. If you have already been to court, please bring any paperwork you may have received.
I.D. Please bring your driver's license or - if you do not have a license - some other form of photo ID. Your license is best, if that is possible.
Vehicle information. Please bring a registration card for every vehicle that you have titled or registered in your name.
Paystub. If you need a hardship license, we will need a paystub to get you one.
Bio. It would be helpful if you could write a one or two page biographic summary of what is going on in your life and bring it with you. The more we know about you - your work, school, hobbies, your ups and downs - the better we can help you.
What you should know about our pricing:
The quote you received on the phone was based on the information you gave us. If you didn't tell us about prior convictions, or if you left out other information, it may very well change your quote once we can accurately assess the situation you are in. (Prior convictions, even very old priors, can alter the type - and amount - of work we do on a case.) To see our pricing structure, visit this page.
We accept cash, check, credit cards, and even some cryptocurrencies. Please bring a form of payment with you, as we cannot begin work until payment is made.
We make a real effort to schedule a first meeting as soon as possible. We know that being arrested is stressful, and new clients regularly tell us that meeting with Mr. Militello eased their fears. Even so, sometimes it takes a day or two to schedule a meeting. If you have questions after your first call, let us know. Adam gave you his cell phone number for a reason - go ahead and use it! We don't want you to be unnecessarily anxious when a phone call could ease your mind.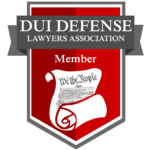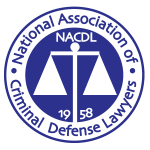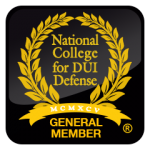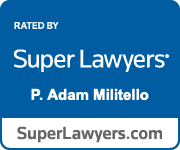 Militello Law Firm
2480 Browncroft Blvd.
Rochester, NY 14625
1 University Drive
Geneseo, NY 14454
Phone: (585) 485-0025
Fax: (585) 286-3128