"I have your back"
"Hiring Adam was the best decision after I was charged with 4 tickets for a DWI. It took Adam just one court appearance to convert all the tickets into a minor DWAI with minimum charges. He always made sure I was relaxed and he would take care of me like a younger brother. I've no words to thank him for what he has done for me!" *****
The entire purpose of a Grand Jury is to decide whether a prosecutor's office has enough evidence to move forward with a prosecution. If the Grand Jury decides there is probable cause to move forward with a prosecution, they will issue a "true bill of indictment." An indictment is a piece of paper accusing a person of committing a crime. If the Grand Jury decides that there is not enough evidence to move forward with a prosecution, they will "no bill" the case, and it gets dismissed.
If you were charged with felony DWI and refused a plea offer, the District Attorney (also known as the prosecutor) will present your case to a Grand Jury. In that presentation, the prosecutor may call witnesses and present evidence. She needs to show the Grand Jury reasonable cause to believe you committed the crimes as charged if she wants to move the case forward to trial. (You and I are not allowed to attend the Grand Jury proceedings unless you testify, and then we are only allowed to attend during your testimony.)
I very rarely advise my clients to testify. Even when they are innocent, it is very difficult to tell your side of the story when your lawyer cannot speak. That's right - I can't say a word to the Grand Jury. If you do choose to testify, only the prosecutor can ask you questions. Although I can attend your testimony, I cannot object or ask you questions.
The defense can ask the prosecutor to call witnesses, and and we can ask the prosecutor to tell the Grand Jury what we expect their testimony to be. That way, if you have an alibi, the prosecutor either needs to explain that to the Grand Jury or put on a witness who could clear your name.
If you received a letter from the District Attorney notifying you of a Grand Jury date, contact your lawyer immediately. There are strict limits on the time periods during which the defense can notify the prosecution of your desire to testify, or of a request to call witnesses other than you, the defendant.
We offer upfront pricing estimates on our website, excellent trial results, and outstanding client reviews.
Our phone number is (585) 485-0025. Call today.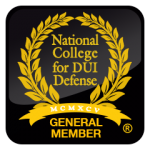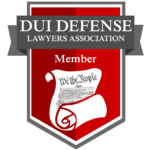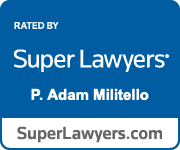 Militello Law Firm
2480 Browncroft Blvd.
Rochester, NY 14625
1 University Drive
Geneseo, NY 14454
Phone: (585) 485-0025
Fax: (585) 286-3128