"I have your back"
"Hiring Adam was the best decision after I was charged with 4 tickets for a DWI. It took Adam just one court appearance to convert all the tickets into a minor DWAI with minimum charges. He always made sure I was relaxed and he would take care of me like a younger brother. I've no words to thank him for what he has done for me!" *****
Keep the paper trail intact when taking a vehicle out of your name.
If you are convicted of a misdemeanor or felony DWI, you must have an Ignition Interlock Device installed into every vehicle that is titled and/or registered to you within ten days of sentencing. People who own more than one vehicle often choose to take some vehicles out of their name prior to sentencing so that they can avoid the financial burden of installing and maintaining multiple ignition interlock devices.  Ignition interlock devices cannot be installed on motorcycles. If you have one, you will have to sell or gift it out of your name.
Keep in mind that you cannot simply sell or gift your vehicle to another person in your household without additional paperwork. Ask your lawyer for more information.
Whether you are selling the vehicle, donating it to a charity, or taking it to a junkyard, here are the steps you must take to get the vehicle out of your name and satisfy the court. If you don't follow these steps, you will likely be called back into court on a sentence violation for failing to install an Ignition Interlock Device into a vehicle.
Here are the steps:
The back of your vehicle's title has a place for you to sign the vehicle over to another person. Once you and the buyer have completed this area, photocopy the front and back of the title. Keep that photocopy. Ask the buyer to submit the original title and request for a new title to the DMV as soon as possible - until they make that submission, the DMV will think that the vehicle belongs to you.
If your vehicle is from 1972 or earlier, there will be no title - only a registration. Sign over the registration slip to the new owner and then make a photocopy of the front and back. Keep that photocopy.
Complete NYS DMV Form MV-912 "Vehicle Bill of Sale." Both you and the buyer need to sign the form. Make a photocopy of this completed form and keep it.
Turn the license plates into the DMV. Keep a copy of the receipt showing they were surrendered.
If you have transferred the vehicle prior to sentencing, send the above-described photocopies to your lawyer so that they are ready for court. Keep copies for yourself.
If you are sentenced but then transfer a vehicle out of your name, send the above-described photocopies to two places: (1) the court you were sentenced in; and (2) the IID Monitor at the Probation Department for the county you were sentenced in. Keep copies for yourself. Along with those documents, send the following letter as soon as possible:
XXXXXXX Town/Village Court
XXXXXX Main Street
Anytown, NY XXXXX
To the Court Clerk:
My name is _________________________, and I was sentenced on a DWI charge in your court on (Month) (Day), 202___. Part of my sentence included the installation of an ignition interlock device onto the following vehicle:
Vehicle Make:
Model:
Year:
Color:
License Plate:
VIN:
After sentencing, I sold/gifted/junked that vehicle to (Buyer's Name). Enclosed please find photocopies of the Bill of Sale as well as the transferred title. I am also sending this letter and these documents to the County's Ignition Interlock Device Monitor. Thank you for your attention to this matter.
Respectfully,
(Your signature)
cc: (Name of County) Ignition Interlock Device Monitor
c/o (Name of County) Probation Department
Addresses of nearby probation departments include:
Monroe County Office of Probation, 33 Fitzhugh St. N., Rochester, NY 14614 (585) 753-3674
Livingston County Probation Department, Livingston County Government Center, 6 Court Street, Room 101, Geneseo, New York 14454  (585) 243-7190, (585) 335-1737
Wayne County Probation Department, 7376 NY-31 Suite 1100, Lyons, NY 14489  (315) 946-7448
Orleans County Probation Department, 13925 Rte. 31 West, Suite 200, Albion, NY 14411 (585) 590-4100
Ontario County Probation Department, 3010 County Complex Dr, Canandaigua, NY 14424 (585) 396-4222
Genesee County Probation Department, County Building I, 15 Main Street, Batavia, NY 14020  (585) 815-7807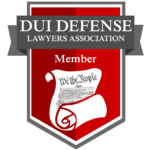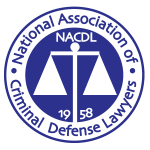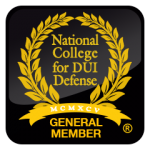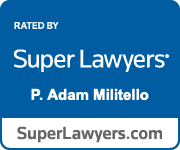 Militello Law Firm
2480 Browncroft Blvd.
Rochester, NY 14625
1 University Drive
Geneseo, NY 14454
Phone: (585) 485-0025
Fax: (585) 286-3128