"I have your back"
"Hiring Adam was the best decision after I was charged with 4 tickets for a DWI. It took Adam just one court appearance to convert all the tickets into a minor DWAI with minimum charges. He always made sure I was relaxed and he would take care of me like a younger brother. I've no words to thank him for what he has done for me!" *****
"Amazing lawyer"
"He is a very professional and well organized individual that will work with you not against you in any situation, and does his best to defend you and your rights in court. I would highly recommend P. Adam Militello for anyone in need of his services he provides." *****
"Mr. Militello is the BEST!"
"Adam is an AWESOME attorney! I never been in trouble with the law and after getting pulled over on the holiday was charged with a DWI. I was scared and terrified. Adam told me, I would be okay and he would fight for me. Which he did. He got my misdemeanor charge down to a traffic infraction of a DWAI. Which is a non criminal charge. I am very thankful and blessed. I'm a healthcare professional and a misdemeanor would have affected my career. He is honest, a good listener, very funny and keeps you updated in regards to your case. He contacts you in reasonable time and works hard on your case. He doesn't mind when you call asking a lot of questions. Also, he is very affordable and will work with. Forget the rest, hire best. Adam is the best." *****
Are we talking about your driver's license? Or your nursing license? Or your license to be a physical therapist? Let's be specific; and when you choose an attorney to represent you, make sure they know are familiar with proceedings at the NYS Office of Professional Discipline so that you can continue to earn living with the license you worked so hard to get. A DWI is a misdemeanor, and a misdemeanor is a crime, and a crime constitutes professional misconduct, even if it happens when you are not at work.
Drivers over the age of 21 with class D licenses are not going to completely lose their driving privileges as the result of a first offense DWI in which there is no accident. If you change any part of that equation, however, the answer becomes more complicated. If you are under 21, you may have difficulty getting the judge to grant a hardship privilege. If you have a commercial driver's license you will not be able to get a conditional license to drive a commercial vehicle. If there is an accident, you may have other obstacles. An experienced DWI attorney can help you navigate those obstacles.
For example, if you are 19 years old and charged with misdemeanor DWI, the consequences for a conviction are that you will have your license revoked for one year (instead of 6 months) (VTL 1193-2(b)(6). If you are 19 and you have a prior alcohol-related driving conviction, you will lose your license for either one year, or until you turn 21 – whichever is longer (VTL 1193-2(b)(7). Multiple convictions for DWI have serious consequences, no matter what a person's age is. In another example, you can't get a condition commercial driver's license. Special vehicles such as school buses and taxicabs have other restrictions.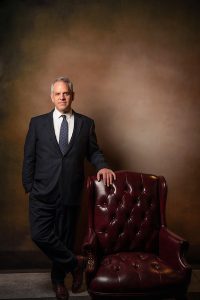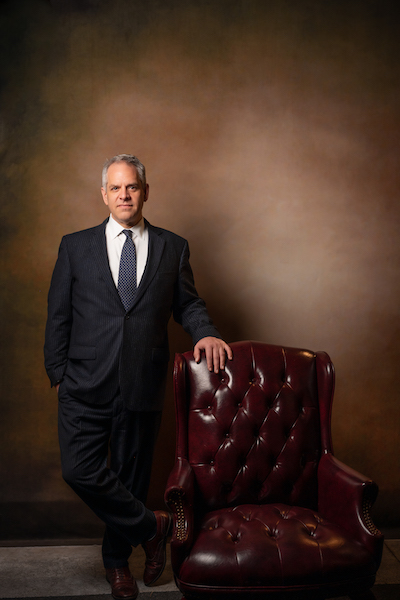 Drivers are able to request hardship licenses, conditional licenses, and different types of programs that can help you get your license back. An experienced DWI lawyer can help clients maintain driving privileges so that they can do things like get back and forth to work, get to school, or go to doctors' appointments.
If you have a prior conviction for DWI or multiple prior convictions for DWI, your options become more limited – both for your temporary driving privileges and for your permanent privileges. Hardship privileges, for example, are given at the discretion of the judge. If you walk into court on a second or third alcohol-related driving offense, your lawyer had best be prepared to offer a compelling explanation as to why you should be granted a hardship privilege to drive while your case moves through the legal system. In some cases, your lawyer best have a compelling reason as to why you should be released on your own recognizance, because it isn't uncommon for a felony DWI to result in a substantial bail being set.
I should also note that for New Jersey residents convicted of a DWAI in New York, the NJ DMV is likely to impose a 6-month license revocation with no conditional driving privilege.
It is not a foregone conclusion that you are going to lose your license, but this area of law is relatively complicated and requires an experienced attorney to navigate.  For more information about the best ways to deal with DWI charges, Contact us at The Militello Law Firm for a free telephone consultation and case evaluation. We offer upfront pricing estimates on our website, excellent trial results, and outstanding client reviews.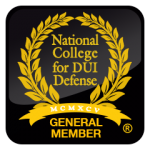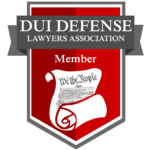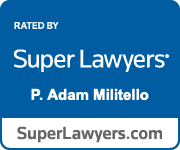 Militello Law Firm
2480 Browncroft Blvd.
Rochester, NY 14625
1 University Drive
Geneseo, NY 14454
Phone: (585) 485-0025
Fax: (585) 286-3128