"Amazing lawyer"
"He is a very professional and well organized individual that will work with you not against you in any situation, and does his best to defend you and your rights in court. I would highly recommend P. Adam Militello for anyone in need of his services he provides." *****
"Mr. Militello is the BEST!"
"Adam is an AWESOME attorney! I never been in trouble with the law and after getting pulled over on the holiday was charged with a DWI. I was scared and terrified. Adam told me, I would be okay and he would fight for me. Which he did. He got my misdemeanor charge down to a traffic infraction of a DWAI. Which is a non criminal charge. I am very thankful and blessed. I'm a healthcare professional and a misdemeanor would have affected my career. He is honest, a good listener, very funny and keeps you updated in regards to your case. He contacts you in reasonable time and works hard on your case. He doesn't mind when you call asking a lot of questions. Also, he is very affordable and will work with. Forget the rest, hire best. Adam is the best." *****
Six Tips For Hiring a DWI Lawyer
Tip 1: Get A Free Phone Consultation
If an attorney wants to represent you on a DWI case, they should be willing to talk with you and discuss your case at no charge. They should be willing to tell you about their experience, and they should be willing to tell you over the phone how much they will charge you. If you call a law firm and are passed off to an "intake specialist" instead of an attorney, keep calling around. If you are treated rudely, keep calling around. You can contact us anytime at The Militello Law Firm for a free telephone consultation and case evaluation. Our number is (585) 485-0025. If you are curious about pricing, we can even give you an estimate right now - online.
Tip 2: Choose a Well-Respected, Local DWI Attorney
There is no substitute for choosing a local attorney, and more specifically, a well-respected local attorney. Local attorneys know which judges are more likely to impose harsh sentences, and thus know how far to push a case – without pushing it over the edge. A local attorney also knows the prosecutors - many of them personally - and that can help when having frank discussions about a case. When prosecutors know that an attorney isn't bluffing, or trying to huff and puff while overreaching for an unreasonable plea deal, it makes the discussions regarding a possible settlement much more productive, and that results in a better outcome for you - the client. (As of this update on July 3, 2023, Mr. Militello has been selected as a Top DUI -DWI lawyer for five years in a row by Super Lawyers, he holds a "10" Avvo.com rating, he is a member of the National College for DUI Defense, he is a member of the DUI Defense Lawyers' Association, and he is a lifetime member of the National Association of Criminal Defense Lawyers.)
Tip 3: Ask if the Attorney You Hire Is the Same Attorney Who Will Appear By Your Side In Court
If you hire a law firm because you have heard their advertisement on the radio a hundred times, you may want to ask yourself… "Is the guy on the radio the same guy who is going to represent me in court?" When you make an appointment for an initial consultation, tell the office that you want to meet the attorney who is actually going to appear with you in court. If that attorney isn't at the meeting, that means they don't want you to see who is going to be in court.
Tip 4: Find An Attorney Who Will Help Protect Your Rights
You have certain rights that are protected by our state and federal constitutions. For example, you have the right to be represented by counsel, you have the right to a trial, you have the right to call witnesses in your defense, and to cross-examine witnesses called by the prosecution. You also have the right to not have your car stopped by police without reasonable suspicion that a violation of the law is taking place.
Your attorney needs to be prepared to fight for the protection of each and every right you have, while explaining your options along the way.
Tip 5: Find and Attorney Who Know When to Go To Trial, and Who Knows When To Plead
Sometimes it makes a lot of sense to go to trial. For example, I had a case where a client was arrested for having a BAC of .24%. I saw that the arresting officer's reasoning for stopping our client was weak, so I took the case to a Probable Cause hearing. A Probable Cause hearing is a day in court, before the trial occurs, where the judge gets to decide if evidence should be used at trial. The judge in decided that the stop by police was unlawful. All the evidence was suppressed, and the case was dismissed. Like I said, sometimes it makes a lot of sense to head to trial.
On the other hand, sometimes it makes a lot of sense to take a plea deal. We once had a case where a client was charged with felony DWI after refusing to give a chemical test. Many attorneys will tell you that this is one of the best times to go to trial because refusal trials are typically easier to win than trials where you challenge a BAC test result. In this case, however, the client was facing a number of years in state prison (it was his second felony), and I negotiated a plea deal that included only weekends in jail. Could we have taken it to trial and aimed for a "not guilty" verdict? Sure, but this client decided that his best option was a plea deal.
There is no one correct solution for every client. I listen to what YOU want and need, so that I can help you make the best decision for you and your family.
Tip 6: Find an Attorney who will Prepare for Trial by Gathering Evidence, Even If You Really Want to Negotiate a Plea Deal
The best way to get a good plea deal is to prepare for a winning trial. Your attorney will request all sorts of information from the prosecution. I scour the prosecution's response for any information that can help us build a case to defend you. Attorneys don't win cases by getting lucky. We win cases by working hard, and by working smart.
It's very important to always prepare for trial – even when a client insists that they want a quick resolution and plea deal.
If you have been charged with a DWI, contact The Militello Law Firm today. I offer upfront pricing estimates on our website, excellent trial results, and outstanding client reviews.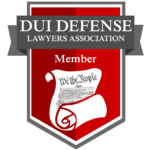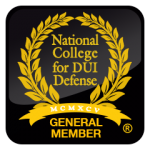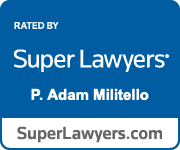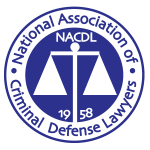 Militello Law Firm
2480 Browncroft Blvd.
Rochester, NY 14625
1 University Drive
Geneseo, NY 14454
Phone: (585) 485-0025
Fax: (585) 286-3128