"I have never been in trouble with the law…"
"Adam is an AWESOME attorney! I have never been in trouble with the law and after getting pulled over on the holiday was charged with a DWI. I was scared and terrified. Adam told me, I would be okay and he would fight for me. Which he did. He got my misdemeanor charge down to a traffic infraction of a DWAI. Which is a non-criminal charge. I am very thankful and blessed." *****
"I have your back"
"Hiring Adam was the best decision after I was charged with 4 tickets for a DWI. It took Adam just one court appearance to convert all the tickets into a minor DWAI with minimum charges. He always made sure I was relaxed and he would take care of me like a younger brother. I've no words to thank him for what he has done for me!" *****
NOTE: The law regarding bail and pre-trial detention is set to change on January 1, 2020. This article will only be accurate until that date.
If you have a court case pending, your freedom is subject to your good behavior. Whenever a defendant comes before a criminal court, the judge needs to decide whether or not that defendant presents a flight risk or a danger to society. Depending on the judge's assessment of the defendant, the Court may hold the person "no bail, no release," set bail, release the defendant on their own recognizance, or release defendant to an organization like pretrial services. If you are in the middle of a court case, and the judge has released you under any one of those conditions, the terms of your release can be changed if you get into more trouble.
The most common reason for the terms of release to be changed is that the defendant was rearrested while they were free. William Lewek is a perfect example. Lewek was a psychiatrist who posted bail in county court after a body was reportedly found in his backyard. He was free as his criminal case progressed, but then he was arrested for DWAI. DWAI is a traffic violation. It is not a criminal charge. The fine for most people who are convicted of DWAI  for the first time is just $300. In this case, however, the local court justice imposed bail of $1000, and Lewek was sent back to county jail. Why?
Probably because the local justice, having been told that Lewek had previously driven his car into a river when free on bail, thought that he might not return safely to court if he was released.
When our clients get into trouble during their criminal cases, I would estimate that 90% of the problems have something to do with alcohol. My clients sign a retainer agreement in which they agree to abstain from consuming alcohol until their case is completed. I know I can't stop anybody from drinking, but I hope to reduce the possibility that my clients are going to get into more trouble while I'm taking care of one of their criminal matters.
Although it is an extreme example, the case of William Lewek demonstrates how even a traffic violation can land a person back in county jail. The lesson to be learned here is that while you have a criminal matter pending, you must be on "better than your best" behavior. You will be held to a higher standard of conduct, and you must adhere to that higher standard. Your freedom depends on it.
If you are facing a DWI or DWAI charge, contact The Militello Law Firm. We can help. Our phone number is (585) 485-0025.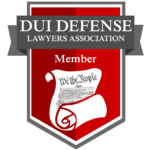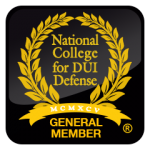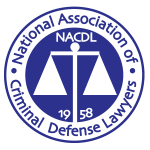 2480 Browncroft Boulevard
Rochester, New York 14625
Phone: (585) 485-0025 Fax: (585) 286-3128