"I have your back"
"Hiring Adam was the best decision after I was charged with 4 tickets for a DWI. It took Adam just one court appearance to convert all the tickets into a minor DWAI with minimum charges. He always made sure I was relaxed and he would take care of me like a younger brother. I've no words to thank him for what he has done for me!" *****
"Never been in trouble with the law"
"Adam is an AWESOME attorney! I have never been in trouble with the law and after getting pulled over on the holiday was charged with a DWI. I was scared and terrified. Adam told me, I would be okay and he would fight for me. Which he did. He got my misdemeanor charge down to a traffic infraction of a DWAI. Which is a non-criminal charge. I am very thankful and blessed." *****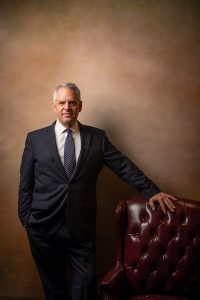 Getting arrested for drinking and driving in New York State while holding a Commercial Drivers License (CDL, Class A, B, or C licenses) presents special problems. The legal limit for CDL holders is .04%. That means that if you hold a CDL, and you are driving while you have a blood alcohol content of .04% or greater, you can be charged with misdemeanor or even felony Driving While Intoxicated (DWI) – not the non-criminal offense of Driving While Ability Impaired (DWAI). A person with a CDL license is treated much more harshly than a person with a regular Class D license.
Not only is the legal blood alcohol limit (BAC) lower for CDL holders, the penalties for driving with a BAC of .04% or greater are much more severe than for regular drivers who blow a .08%! The first CDL DWI offense carries a minimum license revocation period of one year (instead of six months for regular drivers). If the commercial vehicle you are driving has hazardous chemical tags, you can expect a revocation of three years. A second conviction carries a revocation of at least 10 years. The third DWI conviction for a CDL-holder will result in a truly permanent license revocation. If the CDL-holder operates a commercial vehicle while their BAC is .18% or greater, they can be charged with a Class E felony, fined between $1,000 and $5,000, or sentenced up to 1 1/3 – 4 years in a state prison.
Furthermore, CDL holders are not eligible to drive commercial vehicles if issued a hardship privilege to drive pending prosecution of their case. Neither pre-conviction nor post-conviction conditional licenses allow for the operation of commercial vehicles. In other words, if you hold a CDL, under no circumstance should you ever drink alcohol before operating a vehicle. You will very quickly find yourself without a license, and without a way to earn a living.
If you are charged with a DWI with a Commercial Driver's License, call me. I have handled DWI cases in numerous CDL situations, including representing a foreign citizen on a felony DWI charge arising from his arrest for driving a commercial vehicle (a tractor trailer) while having a BAC of .24%. We were able to get the tractor out of impound, and negotiate a settlement that included no jail time for our client. I will give your case the same careful attention that we gave to this client. I will talk to you about your case at no charge, and I will work to make sure that you can get back to work.
If you are facing a DWI charge in Rochester or one of the surrounding counties, contact us at The Militello Law Firm for a free telephone consultation and case evaluation. Our phone number is (585) 485-0025.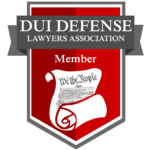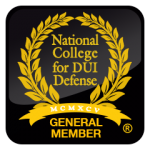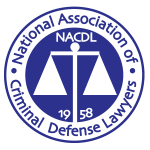 Militello Law Firm, PLLC
2480 Browncroft Blvd.
Rochester, NY 14625
Phone: (585) 485-0025
Fax: (585) 286-3128