"I have your back"
"Hiring Adam was the best decision after I was charged with 4 tickets for a DWI. It took Adam just one court appearance to convert all the tickets into a minor DWAI with minimum charges. He always made sure I was relaxed and he would take care of me like a younger brother. I've no words to thank him for what he has done for me!" *****
"Amazing lawyer"
"He is a very professional and well organized individual that will work with you not against you in any situation, and does his best to defend you and your rights in court. I would highly recommend P. Adam Militello for anyone in need of his services he provides." *****
"Mr. Militello is the BEST!"
"Adam is an AWESOME attorney! I never been in trouble with the law and after getting pulled over on the holiday was charged with a DWI. I was scared and terrified. Adam told me, I would be okay and he would fight for me. Which he did. He got my misdemeanor charge down to a traffic infraction of a DWAI. Which is a non criminal charge. I am very thankful and blessed. I'm a healthcare professional and a misdemeanor would have affected my career. He is honest, a good listener, very funny and keeps you updated in regards to your case. He contacts you in reasonable time and works hard on your case. He doesn't mind when you call asking a lot of questions. Also, he is very affordable and will work with. Forget the rest, hire best. Adam is the best." *****
Ring of Fire DWI?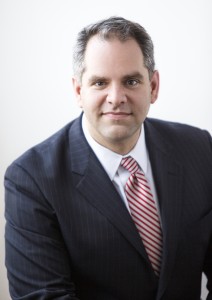 Every year on July 3rd, there is a "Ring of Fire" held at Conesus Lake. People at cottages all around the lake light flares, and it's a great way to kick off the Fourth of July weekend. The unfortunate reality is that the Ring of Fire draws thousands of spectators, many of whom may not realize how much they had been drinking over the course of the day. The influx of people also means an increased police presence, and it inevitably leads to DWI arrests as people leave to go home.
If you are arrested for DWI, I suggest that you ALWAYS find a well-known, well-respected, local lawyer to handle your case. Local attorneys will be familiar with the local courts, they will know the prosecutors, and they will have a different relationship with the people involved than, say, an attorney who works in Syracuse but advertises services in Rochester and then contracts out work in Livingston County. Experienced local attorneys offer the same (or better) results, and you may be surprised by the difference in fees. (After all, somebody has to pay for the barrage of radio advertising you hear every day.)
If you have been stopped for DWI after the Ring of Fire, remember that you have the right to remain silent, and you should invoke that right by asking for an attorney. Then call us at (585) 485-0025 for a free consultation. We want to help you.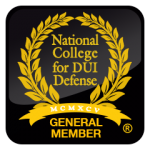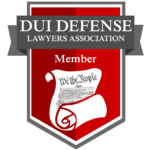 Militello Law Firm, PLLC
2480 Browncroft Blvd.
Rochester, NY 14625
1 University Drive
Geneseo, NY 14454
Phone: (585) 485-0025
Fax: (585) 286-3128