"Never been in trouble with the law"
"Adam is an AWESOME attorney! I have never been in trouble with the law and after getting pulled over on the holiday was charged with a DWI. I was scared and terrified. Adam told me, I would be okay and he would fight for me. Which he did. He got my misdemeanor charge down to a traffic infraction of a DWAI. Which is a non criminal charge. I am very thankful and blessed." *****
"I have your back"
"Hiring Adam was the best decision after I was charged with 4 tickets for a DWI. It took Adam just one court appearance to convert all the tickets into a minor DWAI with minimum charges. He always made sure I was relaxed and he would take care of me like a younger brother. I've no words to thank him for what he has done for me!" *****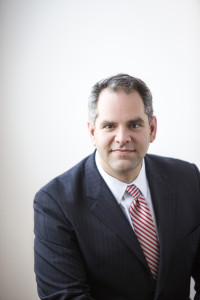 SCRAM bracelets are being embraced by courts as a cost-effective alternative to incarceration, and sometimes probation.
"SCRAM" is the brand name of a continuous alcohol monitoring anklet. The anklet continuously tests the sweat on your skin for any sign of alcohol, and then it makes a report to a monitoring agency. Compared to sentencing a DWI offender to Probation for in-person monitoring, a SCRAM anklet is a less expensive and more effective alternative for enforcing a "no alcohol" term of a conditional discharge.
Requiring a repeat DWI offender to wear a SCRAM anklet makes a lot of sense when the person has already received a drug and alcohol evaluation from an agency certified by the NYS Office for Alcohol and Substance Abuse Services, and when that evaluation came back as "no treatment recommended." It sounds strange that this might occur with a repeat DWI offender, but it happens. Part of the attractiveness of treatment is that it typically takes place over time, and it serves as a monitoring tool to make sure a person doesn't begin using drugs or alcohol again. If that treatment isn't happening, and if the problem drug is alcohol (which doesn't stay in your system for very long), a SCRAM anklet can provide constant monitoring in a way that the Probation Department cannot.
Unfortunately, SCRAM has the same unreliable factors as all monitoring systems, and one of those unreliable factors is the human element. If you take part in SCRAM monitoring either as a pre-plea condition or as part of sentencing, please take these common-sense precautions to make sure nothing happens that could get you in trouble:
When you have the SCRAM attached to your ankle, you will also be signing a contract. Make sure that the serial number on the device matches the serial number on the contract. Then, before they attach the device, take a picture of the serial number on the device. Send your attorney a picture of the serial number and a picture of the contract by email so that the matching numbers are effectively time-stamped.
Don't ever place anything between the device and your skin. No lotion. No socks. No leggings or sweatpants - nothing.
If the device is acting strangely or if you have any reason to believe that it is registering an alcohol or tamper event, contact your attorney immediately. He or she may want you to get a urine screen done to show that there was no alcohol intake on your part, but you need to get the screen done quickly. I send clients to Alpha Checkpoint in Rochester when I need a quick screen done. It is not cheap, but it is a lot less expensive than a SCRAM violation.
If you are facing a DWI charge in Rochester or one of the surrounding counties, contact us at The Militello Law Firm for a free telephone consultation and case evaluation. Our phone number is (585) 485-0025.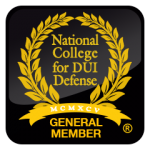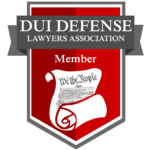 Militello Law Firm, PLLC
2480 Browncroft Blvd.
Rochester, NY 14625
Phone: (585) 485-0025
Fax: (585) 286-3128