"I have your back"
"Hiring Adam was the best decision after I was charged with 4 tickets for a DWI. It took Adam just one court appearance to convert all the tickets into a minor DWAI with minimum charges. He always made sure I was relaxed and he would take care of me like a younger brother. I've no words to thank him for what he has done for me!" *****
"Amazing lawyer"
"He is a very professional and well organized individual that will work with you not against you in any situation, and does his best to defend you and your rights in court. I would highly recommend P. Adam Militello for anyone in need of his services he provides." *****
"Mr. Militello is the BEST!"
"Adam is an AWESOME attorney! I never been in trouble with the law and after getting pulled over on the holiday was charged with a DWI. I was scared and terrified. Adam told me, I would be okay and he would fight for me. Which he did. He got my misdemeanor charge down to a traffic infraction of a DWAI. Which is a non criminal charge. I am very thankful and blessed. I'm a healthcare professional and a misdemeanor would have affected my career. He is honest, a good listener, very funny and keeps you updated in regards to your case. He contacts you in reasonable time and works hard on your case. He doesn't mind when you call asking a lot of questions. Also, he is very affordable and will work with. Forget the rest, hire best. Adam is the best." *****
There are three people you don't lie to:
1) your doctor,
2) your priest or rabbi, and
3) your lawyer.
If you lie to your doctor, she can't save your life. If you lie to your priest, he can't save your soul. If you lie to me, I can't save you from whoever is coming after you.
Here is an example:
A prospective client came to see me once because he was facing a misdemeanor DWI charge in Brighton Town Court, and he filled out a client intake form. On that intake form, I ask people to write down any and all prior convictions. This client indicated one prior traffic violation. We talked about the violation. He described what happened, and told me that "was his only conviction." It wasn't. When the judge pointed out the prior conviction I was blindsided and unprepared to explain it.
The question about prior convictions is important. In DWI cases, it is very important, because if you have been convicted of a DWI within the prior ten years, your current DWI charge will be charged as a felony, not as a misdemeanor.
If I know about the prior conviction, there are steps I can take to try and avoid the misdemeanor DWI escalating to a felony DWI. If I don't know about the conviction because you purposefully withhold information from me... well, you have really done yourself a disservice.
If you are charged with a DWI in Rochester, or if you are seeking counsel in a divorce or professional licensing matter, please call me at (585) 485-0025 or email me (I get emails very quickly). And when you call me, tell me everything.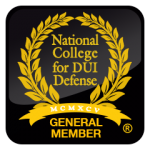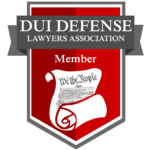 Militello Law Firm, PLLC
2480 Browncroft Blvd.
Rochester, NY 14625
Phone: (585) 485-0025
Fax: (585) 286-3128