"I have your back"
"Hiring Adam was the best decision after I was charged with 4 tickets for a DWI. It took Adam just one court appearance to convert all the tickets into a minor DWAI with minimum charges. He always made sure I was relaxed and he would take care of me like a younger brother. I've no words to thank him for what he has done for me!" *****
"Amazing lawyer"
"He is a very professional and well organized individual that will work with you not against you in any situation, and does his best to defend you and your rights in court. I would highly recommend P. Adam Militello for anyone in need of his services he provides." *****
"Mr. Militello is the BEST!"
"Adam is an AWESOME attorney! I never been in trouble with the law and after getting pulled over on the holiday was charged with a DWI. I was scared and terrified. Adam told me, I would be okay and he would fight for me. Which he did. He got my misdemeanor charge down to a traffic infraction of a DWAI. Which is a non criminal charge. I am very thankful and blessed. I'm a healthcare professional and a misdemeanor would have affected my career. He is honest, a good listener, very funny and keeps you updated in regards to your case. He contacts you in reasonable time and works hard on your case. He doesn't mind when you call asking a lot of questions. Also, he is very affordable and will work with. Forget the rest, hire best. Adam is the best." *****
There are real advantages to the reduction of a felony DWI to a misdemeanor, and sometimes it can be done.
Some of the advantages include: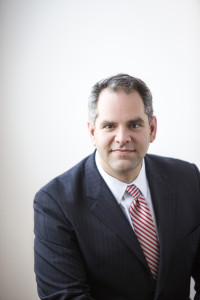 misdemeanor-length probation (3 years) versus felony-length probation (5 years);
for lawyers charged with DWI, the ability to keep your license (a felony conviction will result in disbarment);
for other licensed or appointed persons (a Notary Public or security guard, for example), avoidance of the immediate loss of your license or appointment, although there may be some explaining to do; and
for persons who want to become licensed, the removal of a major roadblock. This includes aspiring nurses, teachers, and almost everybody else who wants a license from the state.
When it comes to sentencing by a Court, however, if a person was previously convicted of a DWI within the last five years, even with a reduction in charge from felony DWI to misdemeanor DWI, the sentence will include either:
a minimum of 5 days in jail (more on that in a moment); or
a minimum of 30 days community service.
How can The Militello Law Firm help? Read on, or call us at (585) 485-0025.
5 days in jail may seem like a lot of time, especially if you aren't used to going to jail. But let's break that 5 days down. First, you need to consider whether you have already served any time... did you spend the night in jail when you were arrested? If so, you are down to 4 days. Second, you are going to get a reduction for good time, so you can knock off 2/3 of your sentence. Then you have to consider the rules about prisoner release from jail. Some jails don't release on Saturdays or Sundays, meaning you get out on Friday if your release date falls on Saturday or Sunday.
What does all this mean?
It means that if you are sentenced to serve five days in jail, and if you didn't serve any time when you were arrested, we want to get you sentenced before a local judge on a Thursday. Why? Because after subtracting time for good behavior, and after taking into account that on Friday the jail may be releasing everybody scheduled to be released on the upcoming weekend, the next thing you know, you are getting released on Friday morning, having completed your 5-day sentence with just one overnight.
Felony DWI reductions to misdemeanors can be a good deal... but they aren't always. Sometimes it makes more sense to go to trial. If you are facing a felony DWI charge, talk to the best Rochester DWI lawyer you can find. Get some advice you can trust.
Call us today. (585) 485-0025.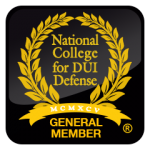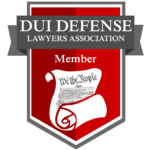 Militello Law Firm, PLLC
2480 Browncroft Blvd.
Rochester, NY 14625
Phone: (585) 485-0025
Fax: (585) 286-3128