They have to be different, because DWI cases are not the same as criminal cases.
The first big difference is that a DWI charge always involves some form of drug or alcohol testing. Unfortunately, a lot of the "testing" that police will try to use to convict you is worthless.
Here's one example: breathalyzers. A crafty 15-year old could build one in your garage. These machines look like a Commodore 64 and you can fool them into returning a false positive result by eating a taco.
Here's another example of worthless testing: Field Sobriety Tests. FST's were designed by law enforcement to be failed. The studies that were supposed to validate the Field Sobriety Tests show that they surprisingly inaccurate.
Here's what Field Sobriety Tests really show:
Field sobriety tests show us how good you are at playing "Simon Says" next to an expressway in the middle of the night while a police officer wearing a .40 caliber Smith & Wesson gives you quick-fire directions. Nothing more. Nothing less. Play the game long enough, and you lose.
If your criminal defense lawyer doesn't know anything about how the BAC Datamaster works (a type of breathalyzer machine), or about the fake science called "field sobriety testing," you are walking into court unprepared.
Here are a few other things a DWI defense attorney should know:
A DWI defense lawyer must know the law surrounding search and seizure like the back of his hand.
A DWI defense lawyer must know the importance of a DMV Refusal Hearing; he must know how the rules at those hearings differ from regular court rules, and he must know how to use the DMV Refusal Hearing to help you at trial.
A DWI defense lawyer needs to know all about pre-trial motion hearings: Ingle, Dunaway, Huntley, Mapp, Scott... and also how the Freedom of Information Act and the new discovery rules at NY CPL 245 can be used to extract every last bit of information from the government before your case goes to trial, and then put limitations on the government prosecutors once you get to trial.
I call myself a DWI defense lawyer because I take the time to study of all the things I just told you about; from drug and alcohol testing to DMV Refusal Hearings. I then practice putting that knowledge to use at trial. All that hard work is reflected in my trial results and client reviews.
I'm a member of both the National College for DUI Defense and the DUI Defense Lawyer's Association. I belong to those organizations because it keeps me in touch with attorneys across the country who focus on DWI defense, and we all learn from each other. Every year I travel to other states where I attend seminars and learn this craft.
If you are charged with a DWI, there is no attorney who will work harder or smarter to get you through an extremely stressful situation. My name is P. Adam Militello, Esq. Call me today for a free phone consultation. (585) 485-0025.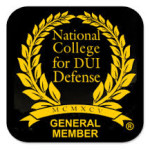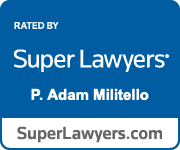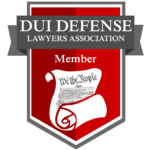 Militello Law Firm
2480 Browncroft Blvd.
Rochester, NY 14625
1 University Drive
Geneseo, NY 14454
Phone: (585) 485-0025
Fax: (585) 286-3128