"I have your back"
"Hiring Adam was the best decision after I was charged with 4 tickets for a DWI. It took Adam just one court appearance to convert all the tickets into a minor DWAI with minimum charges. He always made sure I was relaxed and he would take care of me like a younger brother. I've no words to thank him for what he has done for me!" *****
I often get calls from people who want to get their license back after multiple DWI convictions, but cannot get the DMV to issue them a license.
This is usually because the court-ordered license revocation after a DWI runs separately from the revocation  imposed by the DMV. If you have three or more DWI convictions on your record, you may find that the DMV will not issue you any type of license for a lengthy period of time. With three convictions on your record, they will usually deny your application for at least five years. And that is after the court-ordered revocation ends. With four convictions on your record, they will deny your application for at least eight years. Any more than four convictions and the DMV may deny your application for a new license forever.
It does not matter that you have done everything the court ordered you to do, and sometimes it doesn't matter that the convictions are decades old. The DMV Commissioner has a tremendous amount of discretion to issue drivers' licenses, and to deny applications. The reality is that the DMV abuses this discretion by not using it - EVERYBODY I talk to gets denied. I don't know a single attorney who has ever successfully petitioned the DMV for a reinstatement, even though some claim to have won. If you are an attorney who has been successful in this endeavor, send me an email with a copy of the decision from the DMV. I'll link to your website right here because I have a lot of work for you.
As a result of the DMV's repeated refusal to use their discretion and consider an application, the only way forward would be to bring an Article 78 proceeding against the DMV. This is rather expensive because of the time involved. If you can find an attorney willing to do it, you should expect to pay $15,000 to $25,000.00.
The next question I am often asked is whether you can move to a different state and get a driver's license there. As of today, there are three states where this may be possible: Michigan, Wisconsin, and Tennessee. You would have to establish residency in that state, apply for a driver's license, and then understand that even if a license is issued in that state, you cannot use it to drive in New York.
If you find yourself in the position of not being able to get your license from the DMV, and if you are willing to bear the cost of pursuing an Article 78 proceeding, feel free to contact me.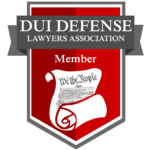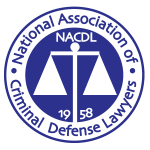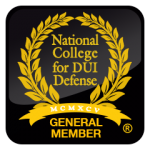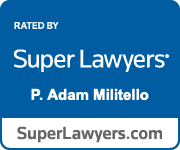 Militello Law Firm
2480 Browncroft Blvd.
Rochester, NY 14625
1 University Drive
Geneseo, NY 14454
Phone: (585) 485-0025
Fax: (585) 286-3128