"I have your back"
"Hiring Adam was the best decision after I was charged with 4 tickets for a DWI. It took Adam just one court appearance to convert all the tickets into a minor DWAI with minimum charges. He always made sure I was relaxed and he would take care of me like a younger brother. I've no words to thank him for what he has done for me!" *****
Getting arrested for DWI is a nerve-wrecking experience. One minute you are a law-abiding citizen with a good job, and the next minute you are being handcuffed and placed into the back of a police cruiser.
You now have one very important choice to make, and that is to decide on a lawyer who will defend you at every step of the court proceedings. If you can't afford a lawyer, the court will appoint a public defender to represent you. If you don't qualify for a public defender, then the judge will direct you to hire a private lawyer and come back to court.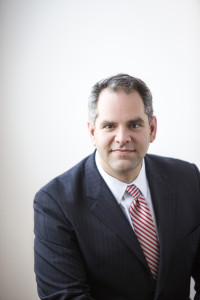 This is not a time to hire the family lawyer who helped with your parents' wills. DWI is arguably one of the more complex criminal charges that can be brought against a person, so your lawyer needs to be good.
DWI prosecutions involve a tremendous amount of science, so a qualified DWI lawyer needs to understand gas chromatography and how it is used against you.
DWI prosecutions also involve the use of fake scientific tests, so a qualified DWI lawyer needs to be an expert on the validation studies that show the complete unreliability of "Field Sobriety Testing."
DWI prosecutions inevitably rely on police testimony that regularly differs from what you will remember happened, and that also differs from what is shown on body-worn camera footage. A qualified DWI lawyer should have years of experience cross-examining police officers,  and should be able to anticipate what the officer is going to say before you ever get to a trial.
If you were arrested for DWI near Rochester, NY, think carefully about the lawyer who you want to represent you. P. Adam Militello, Esq. is a member of the National College for DUI Defense; he has traveled to Tucson, Las Vegas, New Orleans, New York City, and even Harvard to undergo training focused solely on the defense of DWI cases. He also has a tremendous amount of experience. Over the last decade he has tried - and more importantly won - DWI cases involving BAC levels as high as .24%.
Being arrested for DWI is not the end of the world.  A good lawyer can help you fight your charges, keep your job, navigate the court system, and mitigate consequences. So make damn sure your lawyer knows what they are doing.
Militello Law Firm, PLLC
2480 Browncroft Blvd.
Rochester, NY 14625
Phone: (585) 485-0025
Fax: (585) 286-3128