If you are sentenced to have an Ignition Interlock Device placed in your car for twelve months after a DWI conviction, you may be eligible to have it removed after six months. To have it removed, follow these steps:
Wait until you have had your IID installed for a full six months with no violations. The paperwork cannot be submitted to the court early.
Get a copy of your installation receipt or a copy of your most recent calibration document, showing the original installation date.
Download this IID Removal Affidavit for defendant, complete it, and sign it before a Notary Public.
Download this IID Termination Order, complete it, and print it.
Send the notarized affidavit along with both a photocopy of the installation receipt and a copy of the Termination Order to the attorney who represented you.
The attorney will forward the affidavit, receipt, and termination order to the court.
The process takes between 2 and 6 weeks, so please be patient.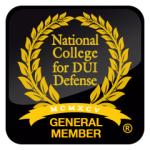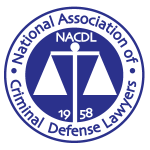 Militello Law Firm, PLLC
2480 Browncroft Blvd.
Rochester, NY 14625
and
1 University Drive
Geneseo, NY 14454
Phone: (585) 485-0025
Fax: (585) 286-3128