"I have your back"
"Hiring Adam was the best decision after I was charged with 4 tickets for a DWI. It took Adam just one court appearance to convert all the tickets into a minor DWAI with minimum charges. He always made sure I was relaxed and he would take care of me like a younger brother. I've no words to thank him for what he has done for me!" *****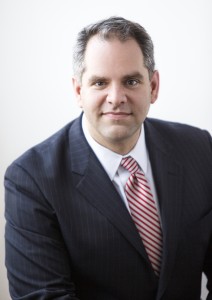 The Monroe County District Attorney's Office established a Felony DWI Diversion Program. If you successfully complete the program, your felony DWI charge will be reduced to a misdemeanor.
The Diversion Program is typically available to people charged with a second DWI, and who were not involved in an accident or some other unpalatable conduct. Behavior such as breath test refusals, verbally harassing police, physically assaulting police, having a high BAC, or having children in the car, may all result in you being denied admission to the program.
The Felony DWI Diversion Program is not easy. It typically lasts between six months and a year. During that time you must:
Surrender your drivers license an not operate any motor vehicles.
Abstain from the use of alcohol and drugs.
Submit to regular screens for alcohol and drugs.
Engage in treatment as directed by your Diversion Counselor.
Appear in court as directed; usually once a month.
Not be rearrested.
If you violate any of these conditions, your participation in the Diversion Program can be terminated, and your case can be presented to the Grand Jury for indictment on the felony charge.
Imagine for a moment trying to add one, two, or even three substance abuse treatment appointments every week to your schedule, and then imagine not being able to drive. It is difficult, but it allows you to avoid a felony conviction.
If you successfully complete the Felony DWI Diversion Program, you will usually be able to plead to a misdemeanor DWI with the following sanctions:
3 years probation
If your last DWI conviction was within 5 years of your most recent arrest, either 5 days in jail, 2 jail weekends, or 30 days of community service.
Fine and surcharge set by the court (usually about $900.00).
3 years of an Ignition Interlock Device installed on any car you own, register, or operate.
Completion of the Impaired Driver Program, if eligible.
Attendance at a Victim Impact Panel.
If your last DWI was within five years, your license revocation will be one year from the date of sentencing.
If you are charged with a felony DWI in or near Rochester, NY, you will need an experienced attorney to help guide you. Feel free to call us, 7 days a week, at (585) 485-0025.
2480 Browncroft Boulevard
Rochester, New York 14625
Phone: (585) 485-0025 Fax: (585) 286-3128