"I have your back"
"Hiring Adam was the best decision after I was charged with 4 tickets for a DWI. It took Adam just one court appearance to convert all the tickets into a minor DWAI with minimum charges. He always made sure I was relaxed and he would take care of me like a younger brother. I've no words to thank him for what he has done for me!" *****
"Amazing lawyer"
"He is a very professional and well organized individual that will work with you not against you in any situation, and does his best to defend you and your rights in court. I would highly recommend P. Adam Militello for anyone in need of his services he provides." *****
"Mr. Militello is the BEST!"
"Adam is an AWESOME attorney! I never been in trouble with the law and after getting pulled over on the holiday was charged with a DWI. I was scared and terrified. Adam told me, I would be okay and he would fight for me. Which he did. He got my misdemeanor charge down to a traffic infraction of a DWAI. Which is a non criminal charge. I am very thankful and blessed. I'm a healthcare professional and a misdemeanor would have affected my career. He is honest, a good listener, very funny and keeps you updated in regards to your case. He contacts you in reasonable time and works hard on your case. He doesn't mind when you call asking a lot of questions. Also, he is very affordable and will work with. Forget the rest, hire best. Adam is the best." *****
What is an Aggravated DWI?
Aggravated DWI Charges
Aggravated DWI is the name for the charge filed against a driver whose drunk driving case involves evidence of a blood alcohol concentration in excess of .18 percent, or a little more than double the .08 percent reading necessary to support a regular DWI conviction.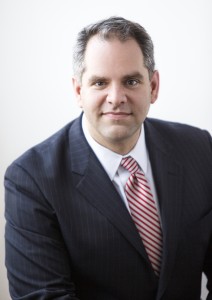 Another aggravating factor recognized in New York law is DWI with a child passenger under 16, as reflected in the recent enactment of Leandra's Law. With a blood alcohol concentration as low as .08 percent, a driver arrested in this situation faces a felony charge, even on a first offense. To learn about your options for resolving an aggravated DWI case, contact us  at The Militello Law Firm for a free telephone consultation and case evaluation. We regularly appear in the courts of Monroe, Livingston, Genesee, and Ontario Counties.
As in other DWI or DWAI situations, our first line of defense doesn't involve your blood alcohol level. Instead, we take a close look at the traffic stop and the arrest. If our attorneys can show that the officer had no good reason to pull you over, or no probable cause for the arrest, we can argue for suppression of the evidence of intoxication and dismissal of the case.
In many cases, however, the facts won't support a challenge to the arrest and we won't find any mistakes in the breath or blood test evidence. In those cases, we use our experience as defense lawyers to find the reasons that will support a break from the prosecution or the court. Even where the evidence against you is strong, we work toward avoiding jail time, excessive fines, or a driver's license suspension measured in years.
Call 585-485-0025 for Advice About Aggravated DWI Charges
If you are facing an Aggravated DWI charge, contact us at The Militello Law Firm for a free telephone consultation and case evaluation.
2480 Browncroft Boulevard
Rochester, New York 14625
Phone: (585) 485-0025 Fax: (585) 286-3128