"I have your back"
"Hiring Adam was the best decision after I was charged with 4 tickets for a DWI. It took Adam just one court appearance to convert all the tickets into a minor DWAI with minimum charges. He always made sure I was relaxed and he would take care of me like a younger brother. I've no words to thank him for what he has done for me!" *****
"Amazing lawyer"
"He is a very professional and well organized individual that will work with you not against you in any situation, and does his best to defend you and your rights in court. I would highly recommend P. Adam Militello for anyone in need of his services he provides." *****
"Mr. Militello is the BEST!"
"Adam is an AWESOME attorney! I never been in trouble with the law and after getting pulled over on the holiday was charged with a DWI. I was scared and terrified. Adam told me, I would be okay and he would fight for me. Which he did. He got my misdemeanor charge down to a traffic infraction of a DWAI. Which is a non criminal charge. I am very thankful and blessed. I'm a healthcare professional and a misdemeanor would have affected my career. He is honest, a good listener, very funny and keeps you updated in regards to your case. He contacts you in reasonable time and works hard on your case. He doesn't mind when you call asking a lot of questions. Also, he is very affordable and will work with. Forget the rest, hire best. Adam is the best." *****
Common Questions about NYS Ignition Interlock Devices
NYS law mandates that every DWI conviction result in an Ignition Interlock Device being installed on any car that the defendant owns or has access to. The only exception is when a defendant has to drive a work vehicle for his or her employment. This page answers a few of the most common questions I hear regarding the Ignition Interlock Device.
Do I have to get an Ignition Interlock in my car if my husband was ordered to install one?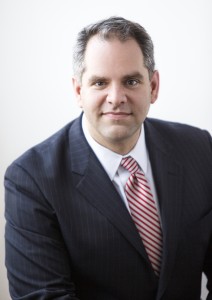 Not necessarily. If your car is not titled to your husband, and if you do not allow him to drive the car, then you do not have to have an IID installed. I have seen judges tell spouses that they need to give the court a signed affidavit stating that they will not allow their husband (or wife) to drive their vehicle. When it comes up in our cases, we push back – a court does not have the authority to sanction a spouse because of a defendant's conviction. It is a misdemeanor to knowingly allow somebody with an IID restriction on his or her license to drive a vehicle without an IID, but that does not give a court authority to order an IID onto a vehicle not owned by the defendant.
If you have a vehicle that is titled jointly with a spouse who is about to be convicted of DWI, transfer the car out of their name, and do not allow them to drive it. It will save you $100 per month in IID fees, as well as the inconvenience of having to blow into an IID device on a regular basis.
How much does an Ignition Interlock Device cost?
IID's cost up to $150.00 to install and between $75.00 and $125.00 per month to maintain. Monroe County Probation requires that you install a Class III IID, which has a camera in the device. If you are on probation you will need a Class III device equipped with both a GPS locator and real-time data feed.
Can I remove an Ignition Interlock Device?
Not until you get a letter from the Court or Probation confirming that the device can be removed. Courts normally send these removal letters to our clients automatically at the end of their IID terms. If, however, you have an IID installed for six months with no violations, we can request an early removal.
Can somebody else drive my car when there is an Ignition Interlock Device installed?
Yes, but they still have to blow and follow all the IID rules. The IID does not turn off when someone other than you tries to operate your car, so make certain that the person driving your car understands that if they fail to blow as directed, or if they blow into the IID with any alcohol on their breath, the car will go into a lock-out mode.
Can I have my car worked on at a garage when there is an Ignition Interlock Device installed?
Yes, but many mechanics won't blow into the IID. Please talk to the shop about the IID, and ask ahead of time if they will blow as directed. If they fail to blow, or if one of the mechanics has alcohol on his or her breath, the IID will register a violation, and you will have to deal with it – either with the service provider or in court. Taking preventative measures to make sure you don't get violated will safe you a lot of grief in the long run.
Can I have the Ignition Interlock Device removed early?
The minimum period for an IID installation is 12 months. After six months you can make a motion to have the period reduced, and many judges will grant that motion if you haven't had any reported violations.
The Ignition Interlock Device is one of the costliest and most inconvenient sanctions associated with a DWI conviction. If you want to avoid an Ignition Interlock Device being installed on your car, you need to hire an attorney who can help you avoid a DWI conviction.
If you are charged with drunk driving, contact us at The Militello Law Firm for a free telephone consultation and case evaluation. (585) 485-0025
2480 Browncroft Boulevard
Rochester, New York 14625
Phone: (585) 485-0025 Fax: (585) 286-3128